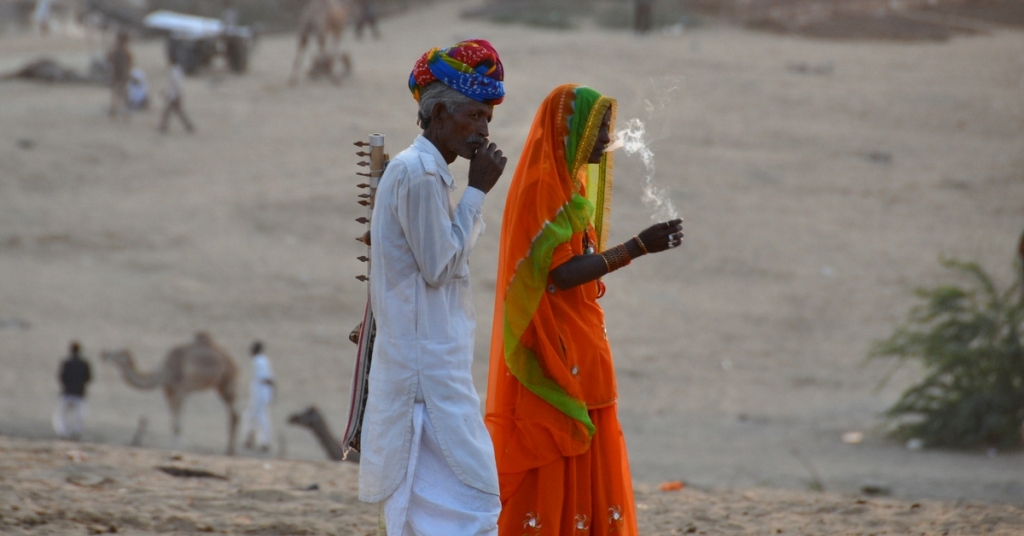 As a leading cause for health concerns, global poverty and environmental degradation, anti-smoking initiatives call for a mix of stringent laws and pragmatic motivation rather than moral judgement.
There's a good side to everything, goes a popular saying in many languages. Truth to be said, it would be hard to apply this to tobacco.
Cigarettes have been the perennial super villains in healthcare, and for good reason. From lung cancer and falling hair to landfills choked with billions of butts, the use of tobacco only seems to culminate in bad results. Its critics are many and harsh, and even its ardent supporters cannot deny the adverse effects.
On World No Tobacco Day, World Health Organisation (WHO) has urged countries to take a firm step against tobacco consumption and smoking not only to improve healthcare but also to alleviate poverty and prevent environmental degradation.
According to WHO, tobacco consumption leads to more than 7 million death around the year every year.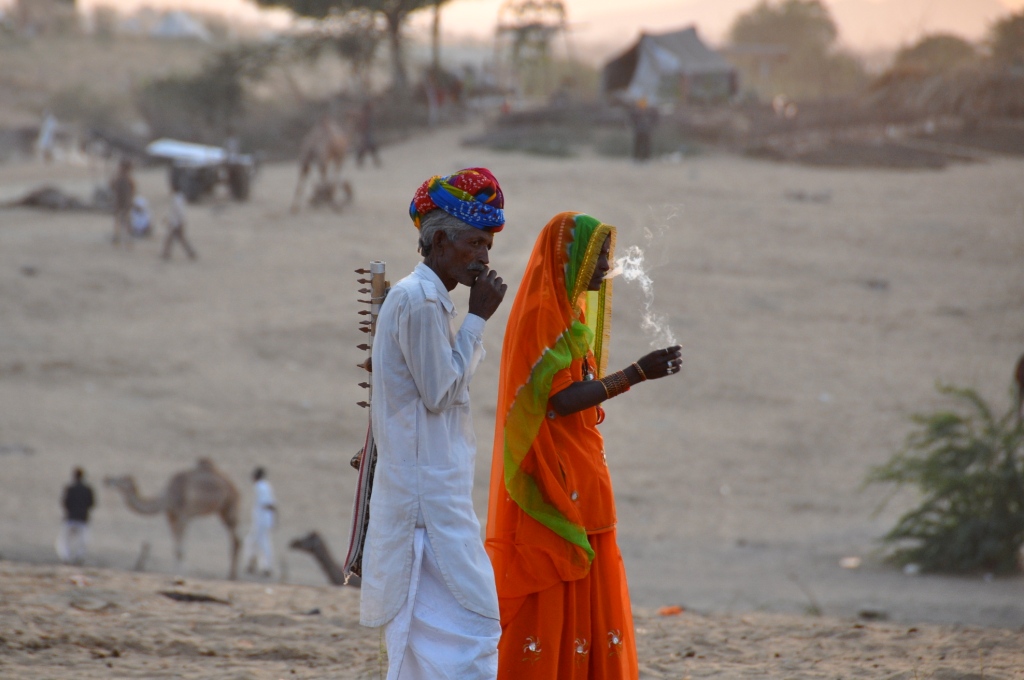 It also costs households and governments over $1.4 trillion in healthcare expenses and lost productivity. To put it approximately in Indian currency, that's a staggering ₹90,349,000,000,000 — ninety trillion, three hundred forty-nine billion rupees — going up in smoke.
"Tobacco threatens us all," says WHO Director-General Dr Margaret Chan in a press release. "Tobacco exacerbates poverty, reduces economic productivity, contributes to poor household food choices, and pollutes indoor air."
She added, "By taking robust tobacco control measures, governments can safeguard their countries' futures by protecting tobacco users and non-users from these deadly products, generating revenues to fund health and other social services, and saving their environments from the ravages tobacco causes."
The ill-effect of smoking is not new information—much of it has been reiterated over years with public service messages as much as social conditioning. After all, we have grown up with television ads informing us that smoking isn't just bad for the users, but also those around them.
Anti-smoking messages are ubiquitous — on TV, movie theatres, online and print campaigns, social media and even cigarette packages. The question that must be asked is how far these steps go in discouraging people from the habit.
Over the years, the Indian government has also introduced various laws and measures to deter people from smoking.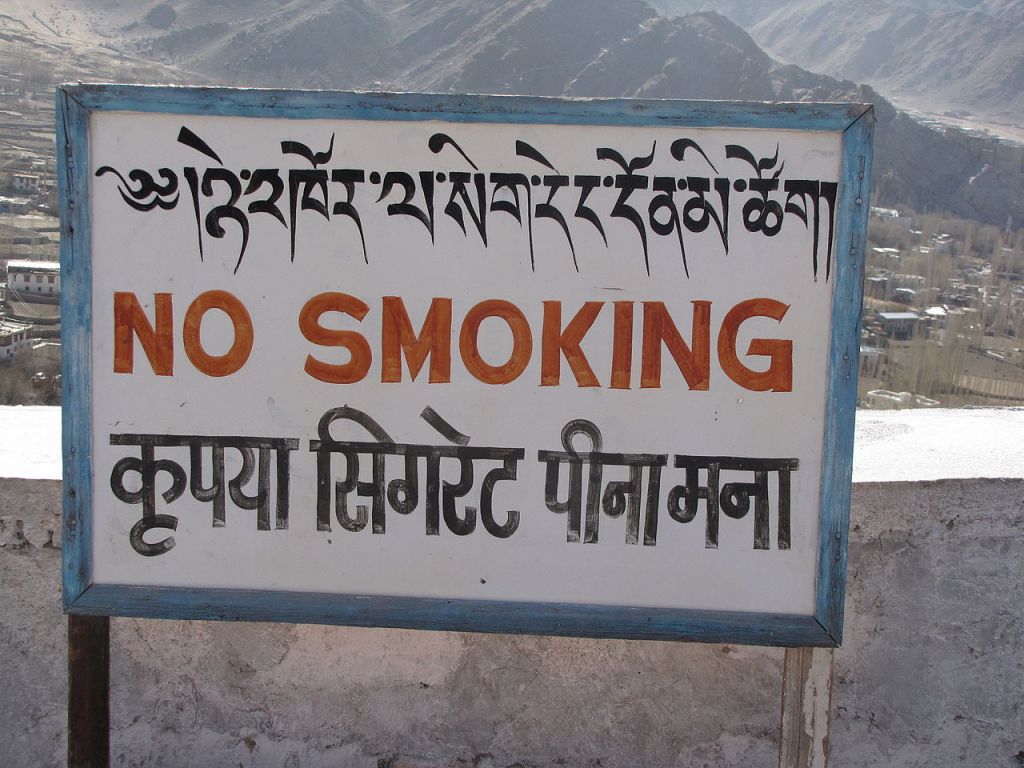 Displaying statutory health warnings on cigarette packets have been mandatory for brands in India since 1975 when the Cigarettes (Regulation of Production, Supply and Distribution) Act was introduced.
In subsequent decades, more laws have been introduced in the hope that they will act to prevent the trend in a country where the number of smokers has been reported at 120 million and on the rise. Cigarette manufacturers are prohibited from advertising their products and tobacco products are not to be sold to anyone aged below 18. In addition to health warnings, cigarette packs also carry graphic images of diseases caused by tobacco to drive home the message visually.
Kerala became the first Indian state to ban smoking in public places, back in 1999. As the movement spread across the country, Chandigarh earned the distinction of being India's first 'smoke-free' city in 2009. However, it wasn't till 2008 that a nationwide ban was implemented on smoking in public places, except designated smoking zones.
The efficacy of some of these regulations, however, remains open to debate. For instance, no tobacco shop can be set up within a 100-mt radius of the boundary of any educational institute. It takes barely minutes to cover the distance, making the law a minor and often ineffective deterrent to young adults and college students — particularly so, when cigarette sellers are literally perched on the edge of the designated boundaries, waiting to cater to customers.
---
You might also like: This 81-Year-Old Has Walked over 5,70,000 Km to Spread Awareness Against Tobacco & Alcohol
---
It is also not unusual to see children aged below 18 not only buying tobacco products, but also selling it. While, many restaurants and public places have stringently applied the rules, creating smoking zones and designated spaces for smokers, other spaces remain open to debate. For instance, smoking in cabs and autos remains unquestioned, and drivers and cab aggregators determine their own rules.
More recently, new counteractive measures include that no food will be served in smoking areas of restaurants and hookah bars, and minors will be prohibited from entering smoking zones, which will also be marked with hazard signs.
Public smoking has reduced over the years. But low visibility does not imply that Indians don't smoke — putting a stop on the habit will require far more holistic measures.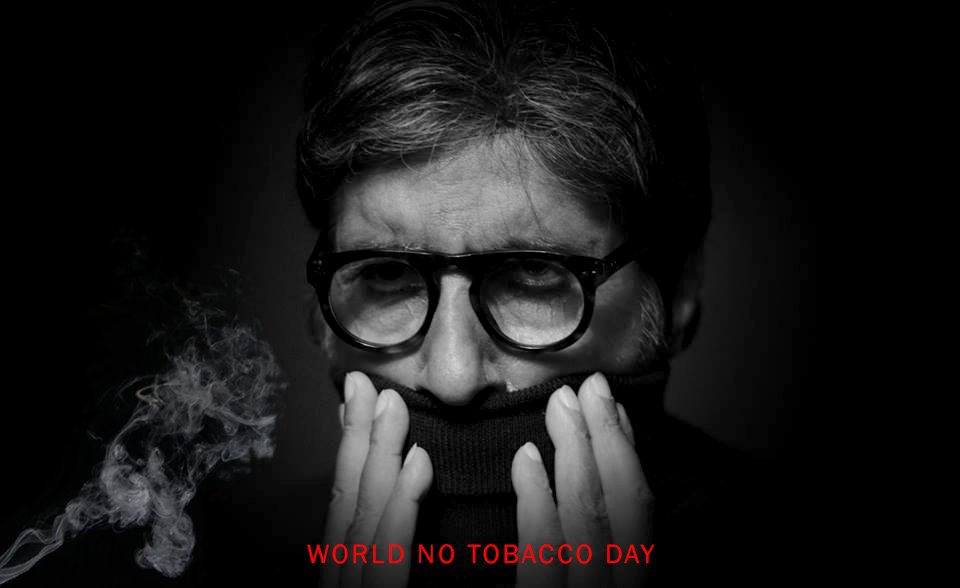 It is simple to attribute smoking to one or a minimal set of factors. No other example may explain this better than the contentious point of smoking scenes in movies. India is not alone is citing it as a reason for the rising number of smokers — countries like the UK have imposed similar restrictions leading to protests from film-makers.
In India, movies are preceded by public service advertisements and a sign appended along with specific disclaimers proclaiming "smoking kills" or "smoking is injurious to health."
Filmmakers have often declared their grievances on grounds of being unable to bring out the potential of characters or scenes due to such restrictions. In 2004, an expert committee asked for changes in the manner of displaying such messages for Malayalam films.
Filmmaker Adoor Gopalakrishnan who headed the committee told TOI, "These warnings that pop-up hampers the continuity or the flow of the film. We are not asking to completely do away with the warnings; it can be shown before the film and during the interval."
But there have also been instances of actors coming out with anti-tobacco messages. Amitabh Bachchan declared on Twitter how he kicked the butt over three decades earlier and Kajol mentioned in a recent interview she would like her husband, actor Ajay Devgn, to quit smoking.
It has also been suggested that the anti-smoking films played before movies are far too gruesome to serve a positive message. The issue particularly came to the forefront with Mukesh Harane, who died of oral cancer in 2009, was subsequently featured in an eponymous anti-tobacco campaign movie. More recently, the Ministry of Information & Broadcasting announced that it will approach established film directors like Kiran Rao, Nitesh Tiwari and Neeraj Ghaywan to make aesthetically pleasing anti-tobacco films.
Smoking is a tradition pervasive across cultures, that goes back centuries. The crisis of growing tobacco users cannot be solely pinned on to one factor.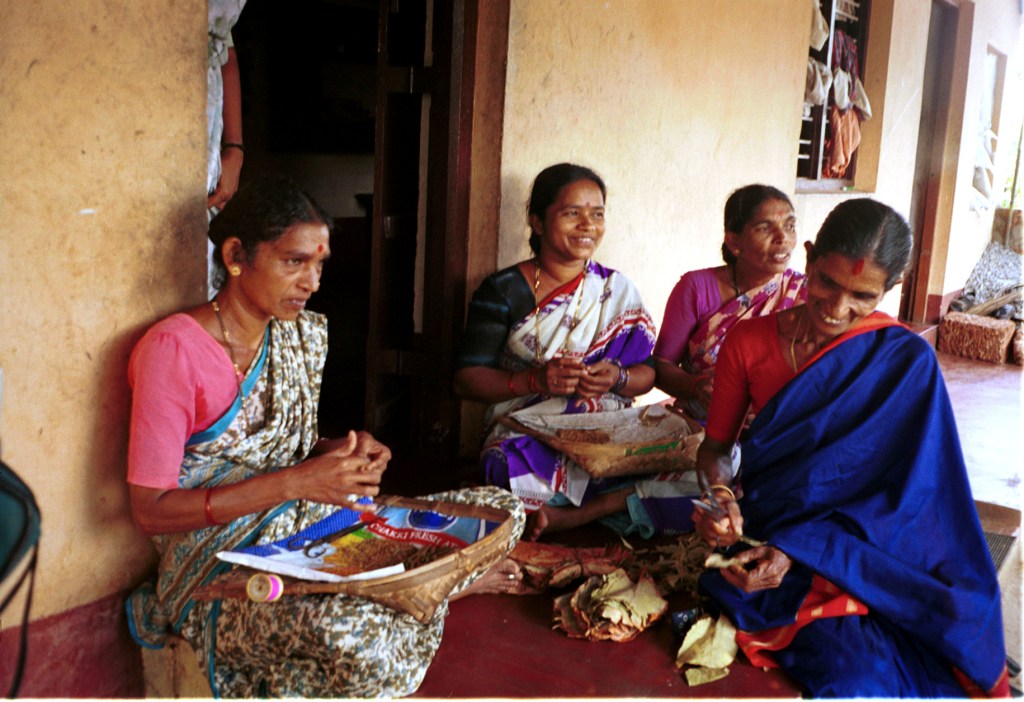 It is important to recognise that along with public service messages and limitations, it's also important to restrict access to tobacco. When cigarettes and other tobacco-based products are available at every second store, with little to no restriction on their sale, accessing it is just simpler.
Price is an important concern — cigarettes are priced far more reasonably in India than many countries in the West. Even the 28% GST, as laid out by the Indian government this year, is unlikely to raise prices prohibitively enough for people to consider quitting.
It is also important to take all forms of tobacco consumption into consideration. The GST has not covered beedis (indigenous cigarettes comprising tobacco wrapped in leaf). Considering that beedi is a leading cause for tobacco-related deaths in India and exceptionally affordable, activists and beedi workers have demanded for its inclusion under the GST slab.
---
You might also like: No More Butts: This Duo Is Recycling Every Part of the Cigarette Butt and Paying Collectors Too!
---
Taxation is an important means of not only preventing the smokers but also aiding development and poverty alleviation. As Dr Douglas Bettcher, director, Department for the Prevention on Non-Communicable Diseases (NCDs), WHO, says, "Tobacco is a major barrier to development globally. Tobacco-related death and illness are drivers of poverty, leaving households without breadwinners, diverting limited household resources to purchase tobacco products rather than food and school materials, and forcing many people to pay for medical expenses."
Moreover, selling loose cigarettes, a familiar sight in Indian cigarette shops, makes smoking more cost-effective. People may not be able to afford an entire packet. But a few each day – why not? One report suggests that a large section of Indians feel that banning the practice can go a long way in curbing the behaviour.
Another area of concern is that in addressing smokers, people often tend to take a moral approach. For instance, women who smoke are often accused of indulging in corrupt behaviour. Smoking is an unhealthy habit and smokers are not unaware of the effects. However, loaded and judgmental perspectives do little to change their minds.
While ensuring that implementation of anti-tobacco laws be monitored stringently, it would also help to take a pragmatic approach in motivating people to quit.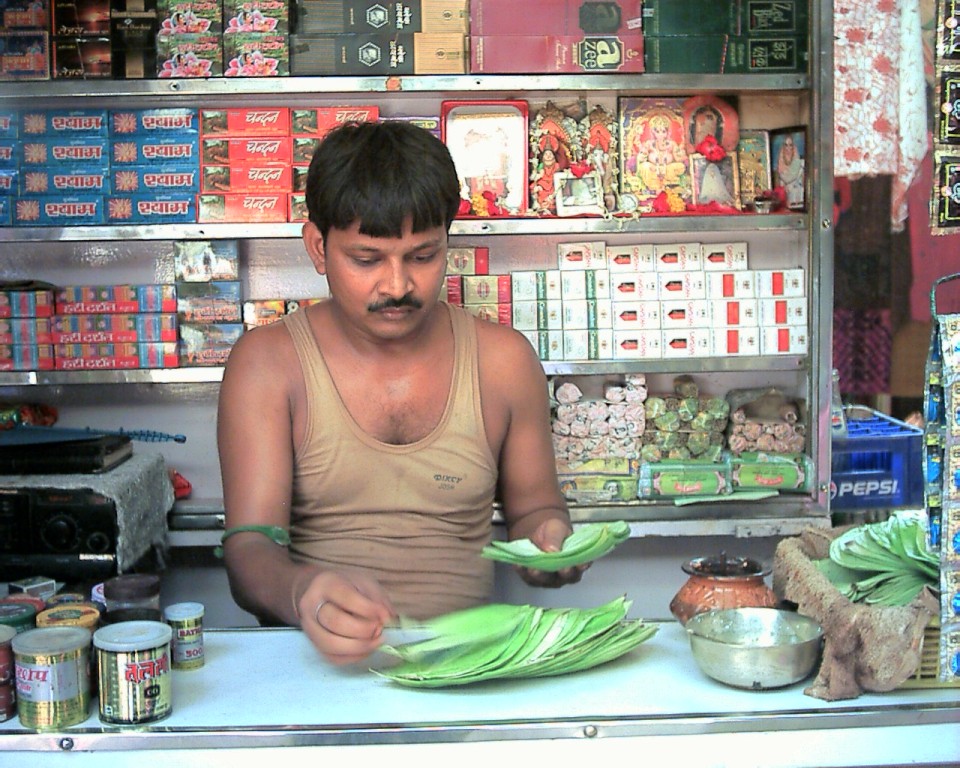 Attention is now shifting towards addressing the bigger picture — shifting the emphasis from cancer to the numerous emotional problems exacerbated by smoking, the toll it takes on expenses and its role in global poverty and environment.
Readers may also know peers and acquaintances who are considering quitting for good. As people increasingly lean towards a healthier lifestyle, it is not surprising. It is, however, not an easy process.
As Mark Twain famously said, "Giving up smoking is the easiest thing in the world. I know because I've done it thousands of times."
In addition to discouraging smokers, it is imperative to assist those trying to give up with support groups, helplines and emotional support. Without aid and motivation to endure the emotional upheavals and physical changes caused by the lack of nicotine, people are more likely to turn back to old habits.
---
You might also like: A Girl's Letter Begging Her Father to Quit Smoking Has Made Her the Face of Rajasthan's Anti-Tobacco Drive
---
Convincing everyone to give up smoking is unlikely to occur overnight. It takes time and persistence, and the understanding that giving up smoking is a personal decision. Legislatures and messages can play a role, but their intention should not be to judge or instill fear but rather to provoke thought and motivate people towards making healthier choices for themselves and their loved ones.
Smokers who have recently quit or are planning on it can find help in the government-run toll-free Tobacco Quitline at 1800-11-2356 (8 am to 8 pm, counselling is available in English and Hindi)
Like this story? Or have something to share? Write to us: contact@thebetterindia.com, or connect with us on Facebook and Twitter.
NEW: Click here to get positive news on WhatsApp!