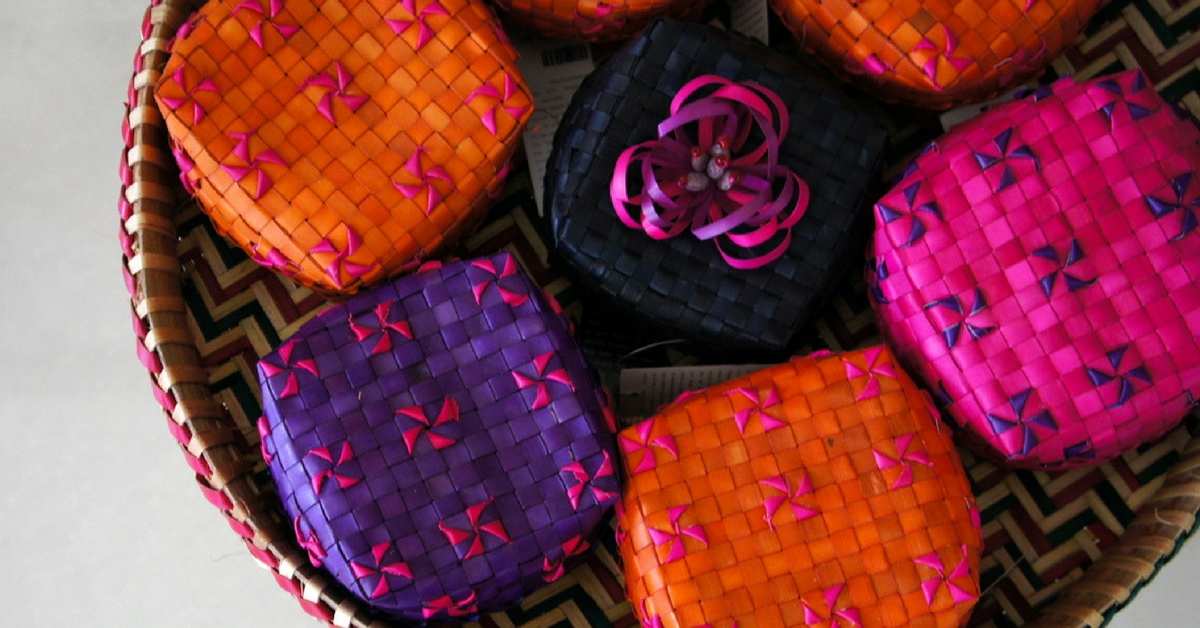 The artisans in and around Puducherry and Tamil Nadu belong to some of the finest art and craft traditions of South India.
South India, especially the regions of Puducherry and Tamil Nadu, is endowed with many crafts that have been practiced for many centuries. Many of these crafts are millennia old, and continued with inventions and patronage during the Pallava, Chola, and Pandya dynasties. Many of these crafts even found their way to present day Cambodia, Bali, Java, and Sumatra as a result of royal connections, travel, and trade with those regions over many centuries.
The crafts of these regions have endured, retained, and refreshed their ethos. Many of the crafts are driven by the rich architecture and sculpture traditions that are witnessed around the temple towns of Mahabalipuram, Swamimalai, Thanjavur, Kanchipuram, and Madurai.
Artisans at work – a sight to behold and an inspiration in our lives
It's great to see a master artisan at work as a masterpiece of sculpture, painting, or a basket comes alive in their deft, practiced, and learned hands.
Take a tour of an artisan's place of work, watch them at work, and soak in the experience. Talk to them about the history, processes, materials, and inspirations of their craft. That's their recognition and reward, and it gives them earnings without them having to lug along their work to faraway places, travelling long distances, and taking time off from their regular work for long periods of time. Talk to them about the heights of artistic expression in their art and craft, who's their inspiration, and what they aspire for.
Travel to these places and come back with rich, life-time, and sometimes life-changing, experiences of a number of unique arts and crafts described below.
Pallava Stonecraft
Traditionally, sculptors – mainly around the shores of Mahabalipuram – come from a tradition and training of Dravidian style of sculpture, and are now trained at the Shilpashastra-based Sculpture & Art College. Hard granite stone mined in the Swamimalai and Kanchipuram areas is brought in truckloads and then offloaded using robust material-handling cranes. They are then hewn into the correct sizes for a particular sculpture!
Prof. Bhaskaran and his team sculpt hard granite in their 5-acre studio and put together entire temples that ship block-by-block to places around the world, where many new Hindu temples are now coming up.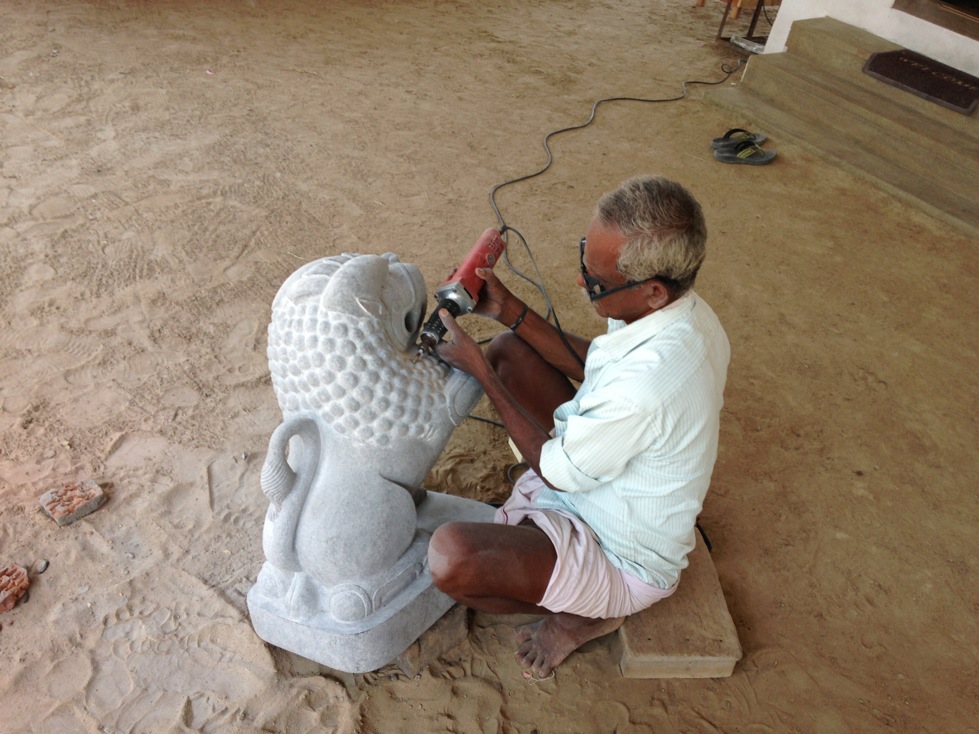 Craft from waste – help tsunami victims
Visit Puducherry and soak in the contemporary arts and crafts developed by artists from around the world. At Auroville, watch many of the potters at work. Visit the handmade-paper making factory and the crafts that recycle waste into beautiful objects at the Wellpaper facility.
Wellpaper products are hand-made and eco-friendly, transforming recycled newspaper into art and accessories, from baskets, bowls, and coasters to jewellery, Christmas ornaments, and colourful paper mache figures. The primary goal of WELL (Women Empowered through Local Livelihood), started by Danny and Orly Merguei from Israel, is to empower local village women with skills to build, manage, and maintain self-sustaining units. The women receive training, guidance, and support in product development, market and team management, and personal development.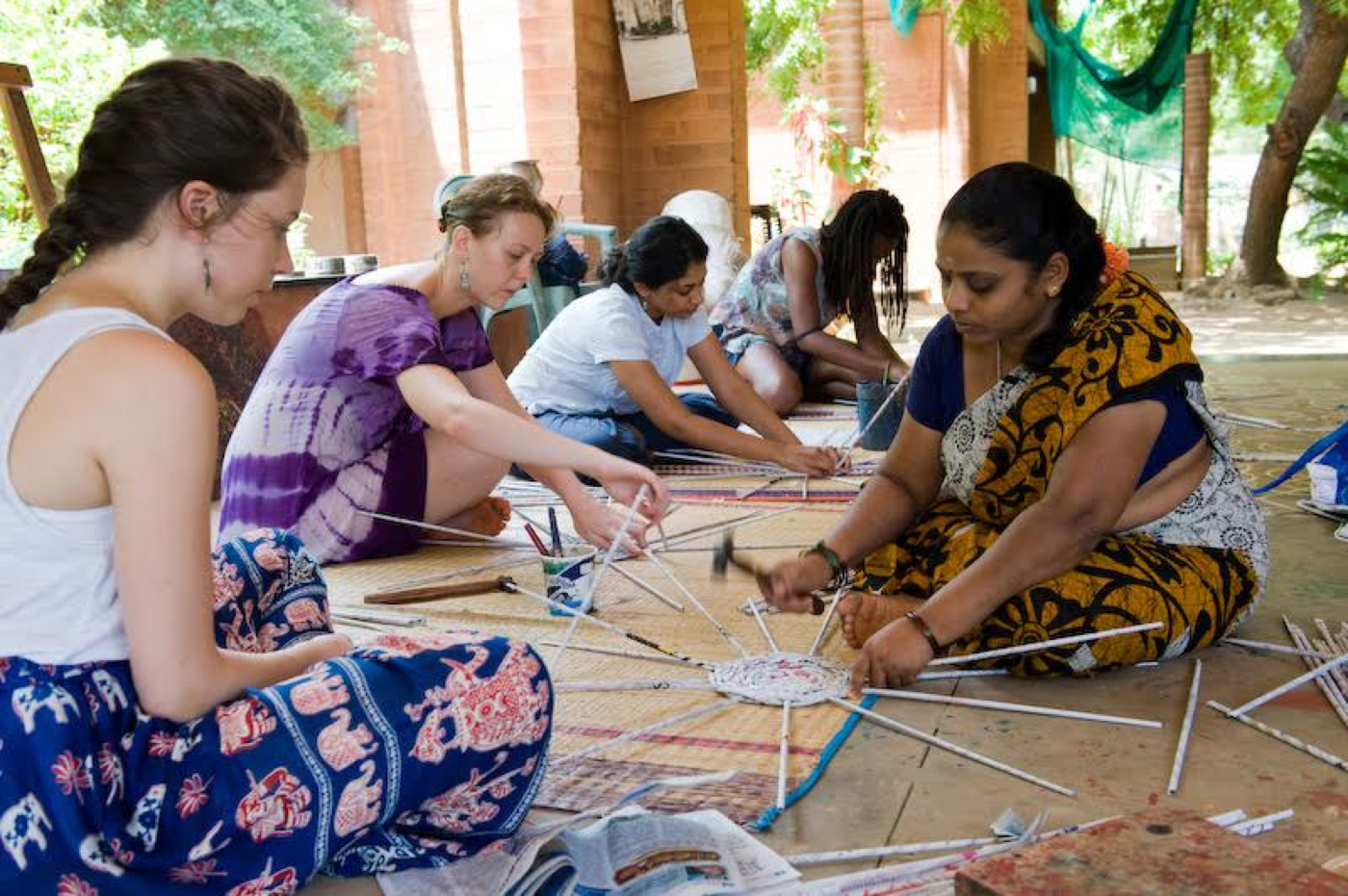 Chola Bronzecraft
The earliest bronze statues in India are from the Indus Valley (about 2300 BC), reaching an artistic peak during South India's Chola Dynasty (circa 9th to 13th centuries AD). Artisans have been perfecting the art of the lost wax method of bronze casting for generations to make each Chola Bronze Sculpture from Swamimalai.
The craft has been in existence since the Chola Empire, and still remains unchanged. The artists model a figure in bee-wax, cover it with a special clay mixture, and heat the mould. The wax drains out, artisans pour molten bronze into the mould, and then dry and chisel it to perfection. Watch the artisans at work at Rajan Bronze Crafts, started by the late Rajan Subramanian, who resurrected this craft a few decades ago.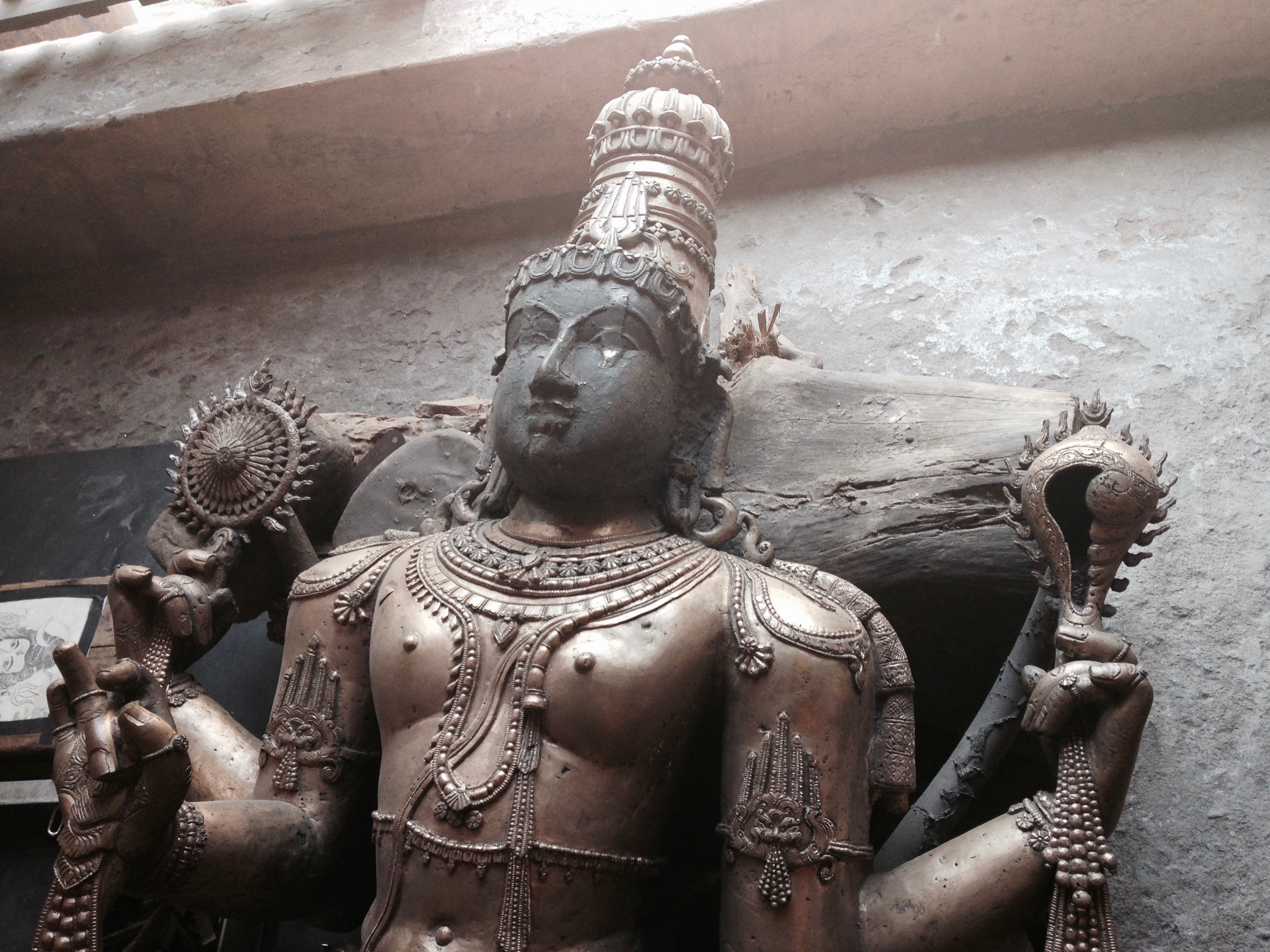 Tanjore Paintings
These paintings use a style and technique originally from Thanjavur of the Maratha period in the 16th century. A typical Thanjavur painting would consist of one main figure, a deity, with a well-rounded body and almond-shaped eyes. The painting uses the gilded and gem-set technique. Gold leaves and sparkling stones highlight certain aspects of the painting like ornaments, dresses, etc.
Athangudi Tile making
Athangudi tiles are handmade tiles that decorate the interiors (floors, walls, etc.) of houses. These tiles are mainly from the Athangudi village of the Chettinadu region in Tamil Nadu. Athangudi tiles are basically cement tiles like mosaic. However, unlike the machine-made mosaics, artisans make these by hand over glass surfaces. They are a big part of the cultural heritage of the Chettiar community. Watch artisans at work and create numerous designs of tiles that have adorned the floors of many-a-palace.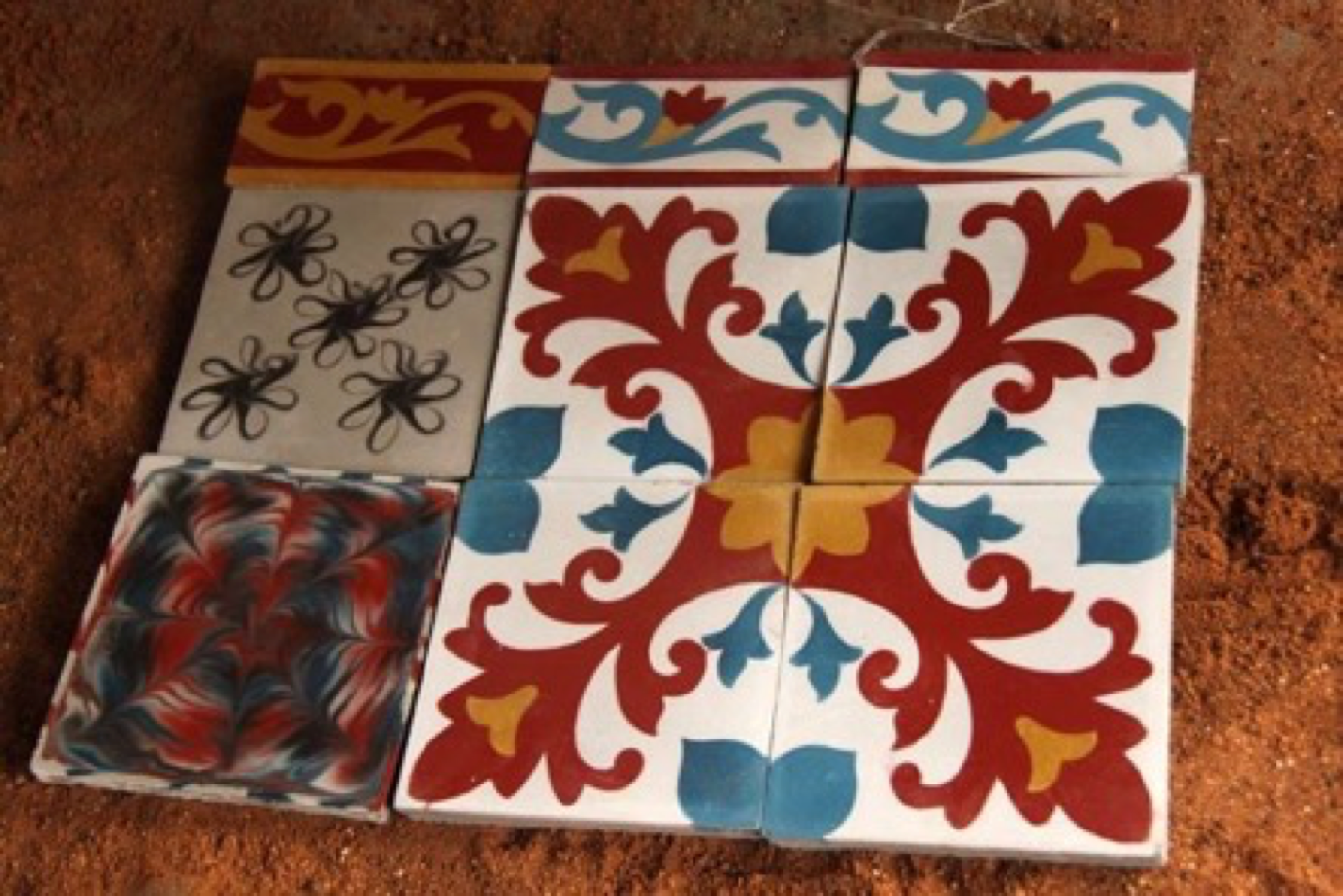 Kottan Crafts
Kottan Palm Leaf Basketry comes from the Chettinad region of Tamil Nadu. These products use finely strip-cut toddy palm leaves. For natural coloured baskets, the artisans dip the leaf strips in boiling water and keep them to dry. For coloured baskets, they dip the strips in coloured water. The Kottan tradition is from the Aachis of the Chettinad region. It has many weaves and designs that the artisans use to make these products.
Help revive India's arts and crafts. Travel to India's art and craft heritage villages and towns and learn from the masters. Attend hands-on workshops that take you through the ethos, traditions, materials, and processes of the craft. You can even make your own masterpieces of each art and craft.
Travel with Black Swan Journeys and Heart for Art on a tour of the Arts & Crafts of Tamil Nadu and Puducherry. Soak in a hands-on experience of the crafts. Check out the itinerary here, and book soon! If you know artisans Heart for Art can support, please share details of the same via email or Facebook.
Like this story? Or have something to share? Write to us: contact@thebetterindia.com, or connect with us on Facebook and Twitter.
NEW: Click here to get positive news on WhatsApp!