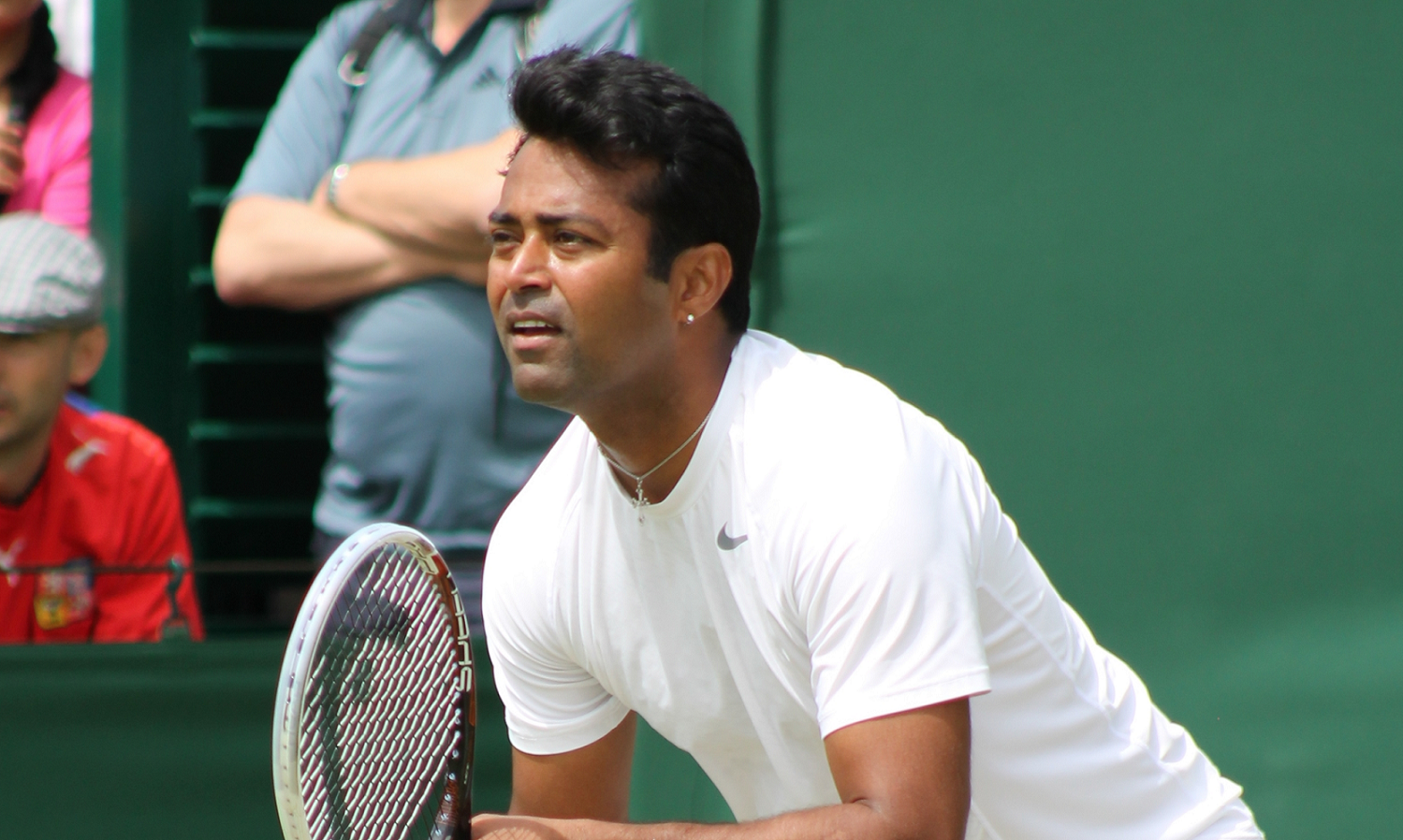 An Olympic medal winner, a Padma Shri and Padma Bhushan awardee, and the oldest man to win a GrandSlam! Leander Paes is all this and much more. Here is a detailed chronicle of his life's journey like never before! Read on to know how Paes became the tennis superstar that he is.
The Ultimate – Olympic Glory
It was only natural then that Leander shone the brightest as a singles player, while representing India in the Olympics.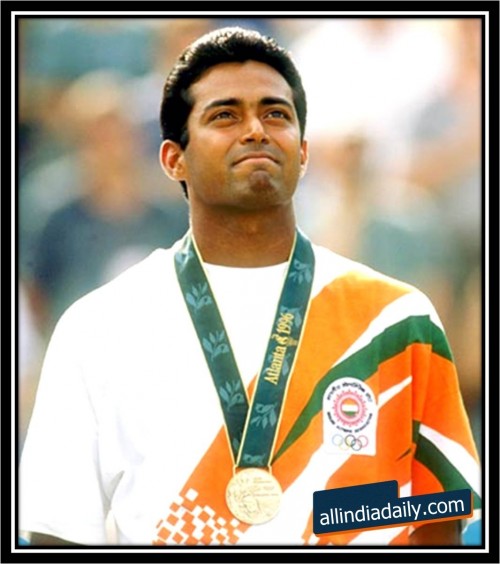 The 1996 Olympics in August saw Leander enter the singles competition as a Wild card ranked #127 in the world. A week later, Leander became the pride of 900 million Indians by winning the sole medal for India. That Olympic bronze is Leander's greatest achievement and also matches the one won by his father for representing India at hockey.
During those Olympic Games, I woke up every morning and read the newspapers with a sense of amazement as Leander kept winning against higher ranked opponents while other Indian Olympians kept finishing short in their events.
My favorite player became my favorite team
And even as Leander was on his way to winning an Olympic medal, a beautiful friendship was forming between him and another Indian tennis hero, Mahesh Bhupathi. The story goes that around 1996, Leander picked up Mahesh Bhupathi as his doubles partner for the professional tour, even though Mahesh was junior to him and much lower in rankings.
The professional tennis circuit is very competitive and demanding and driven by a weekly ranking system that requires careful selection of tournaments and double partners. One wrong step and you may never qualify for the grand Slams and make it big.
Leander could have easily played more lucrative tournaments by partnering higher ranked international doubles players. Instead he made an instinctive decision to partner with an Indian and the risk came off spectacularly.
In 1997, Leander and Bhupathi got the Chennai crowd to its feet with their first ATP tournament win at the Indian Open.
And in 1998, although Mahesh Bhupathi had lost his ties in the Olympic Games, he decided to stay on to support and cheer Leander, a solitary gesture that contributed to the bronze medal and also helped cement their partnership.
More than the results which were slowly improving the two played with the rare chemistry, energy and dynamism that made their doubles play exciting to watch. I was simply blown off by their chest bumping style of irreverent aggression along with their ability to synchronize their movements, like two ice skaters performing a choreographed routine.
I would get my wife, a non-sports person, to watch with me, and even she could appreciate the rhythm and the vibrancy with which the Indian duo played.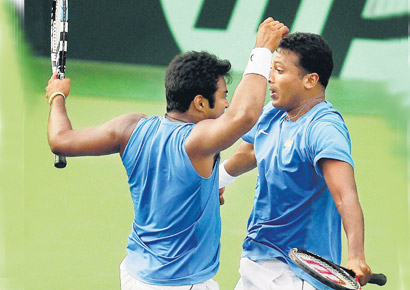 To quote Rohit Brijnath, who wrote eloquently about the pair:
"To see them together was to believe in karma that a benevolent God had designed it this way. Off court they were like enthusiastic kids; on court they carried with them the intensity of a prizefighter, the nerve of an assassin, and the arrogance that champions wear like a musk. But always, in every way, they seemed to be tied together by an invisible umbilical cord."
He goes on:
"Of all the hours I watched them, and spoke to them, of all the stories I knew of, three things I never forget. The way that after every point, anywhere, they touched hands (though other pairs do it too), like some constant re-affirmation of their friendship.
The way they explained that they just knew, through some sixth sense, where the other man was on court, giving the idea they were involved in some telepathic, athletic ballet.
And the way they looked at each when I asked, do you ever feel this sensation, this understanding, with anyone else, and them turning and saying, flatly, 'No'."
The charge of the INDIAN EXPRESS
The two were called the "Indian Express" a nickname that aptly conveyed the rapid momentum in their career. By early 1999 in the Australian Open, the Indians broke through to reach their first Grand Slam doubles final.
This was also the first time an Indian pair was playing a Grand Slam Doubles Final and I remember using a Java applet for the first time to follow Leander and Mahesh Bhupathi live over the internet for the first time. I had started coding for a leading software firm in India and should have known more about java applets but chose to know more about the close fifth set of the final which our pair lost in a close fight.
By the end of the year they were the best team in the world with a record of having played all 4 grand slam doubles finals and having won 2 of them (the first time an Indian doubles team had won a Grand slam).
Fame came visiting soon enough. They were interviewed on National television by the likes of Simi Garewal and they had become so popular that a television advertisement for a soft drink had them playing cricket.
Perhaps Fame had come visiting a bit too early in their doubles partnership. For the next 15 years of their tennis lives in many an unintended way they would be defined as much by their partnership as by a lack of the same.
We bring stories straight from the heart of India, to inspire millions and create a wave of impact. Our positive movement is growing bigger everyday, and we would love for you to join it.
Please contribute whatever you can, every little penny helps our team in bringing you more stories that support dreams and spread hope.