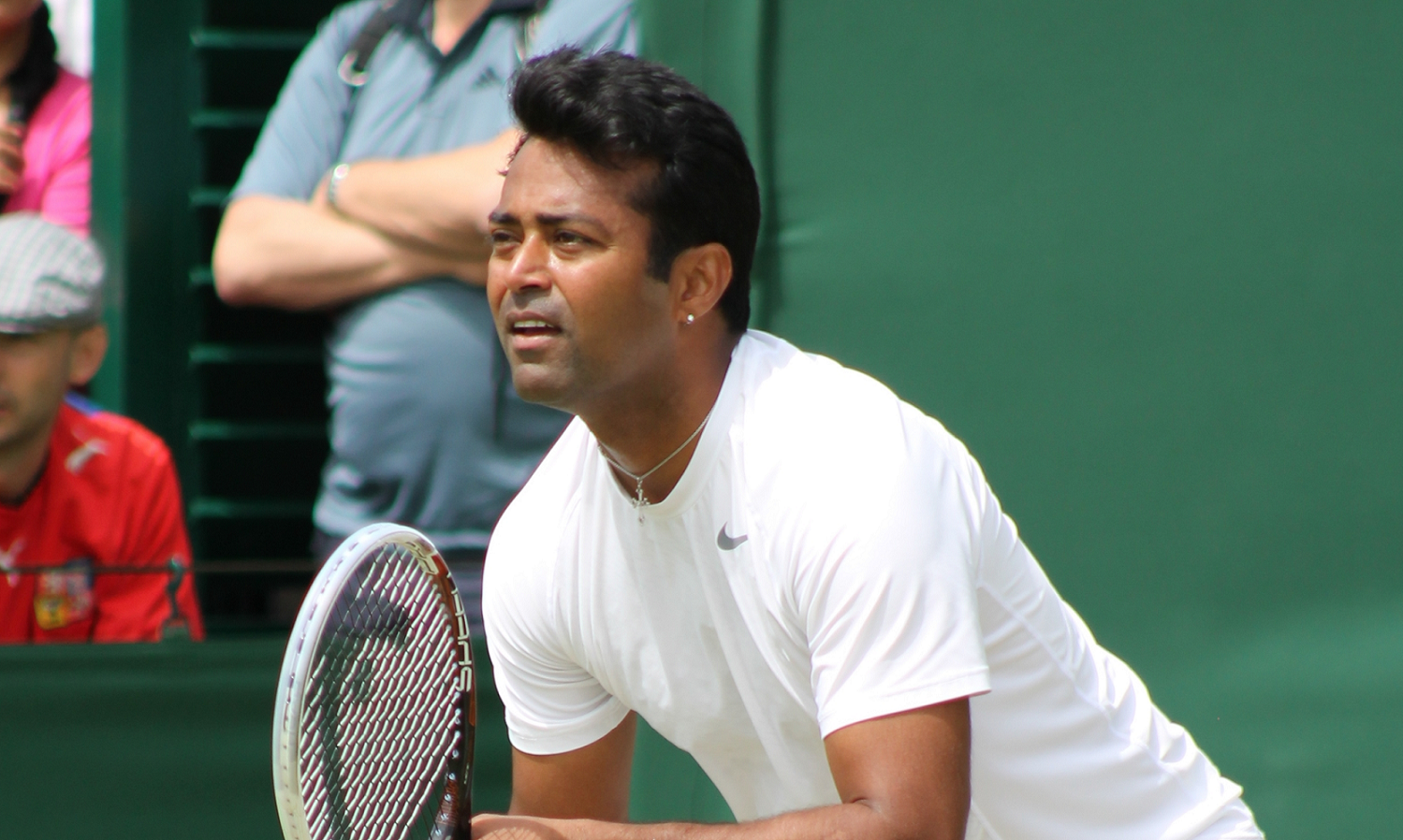 An Olympic medal winner, a Padma Shri and Padma Bhushan awardee, and the oldest man to win a GrandSlam! Leander Paes is all this and much more. Here is a detailed chronicle of his life's journey like never before! Read on to know how Paes became the tennis superstar that he is.
Manish Kalra takes a fan's selfish view point to describe the multiple achievements of a patriot and tennis hero, Leander Paes. In a slightly indulgent piece, Manish has put together a "coming of age" story where the hero and his fan take different routes in their journey of life but reach the same message. A message that continues to be reinforced by Leander's evergreen performances on the tennis court. Read on to find out that Message
Leander was a hero for me, from a long time ago. Ever since I saw him hit a ball in anger in a Davis Cup doubles match versus Japan in 1990. India won that match (18-16 in the fifth set) and Leander grabbed my attention as his energy, exuberance, agility and desire was apparent even in the grainy coverage of DD sports.
From that match onwards, Leander would rarely put a foot wrong when he played for India.
Creation of a Hero…
I was 15 years old and Leander was then a 16 year kid. It is an age where you believe miracles can happen.
It is an age where you believe that hard work, grit and a fighting spirit can beat talent on any given day.
An age where you want your country to win, come what may.
It was an age where Leander made all this and more come true for me by ensuring India beat top tennis playing nations like Switzerland, France, Croatia and Netherland at Davis Cup.
It is perhaps true that we shape our lives according to our hero's. I would step into any game and like my hero, would fight tenaciously and scrap hard to make the most of my modest talents.
The Early Days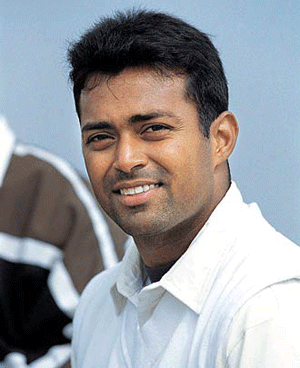 For Leander the singles player, things did not come easy. There was limited money even for an upcoming tennis star like Leander who was the World junior #1 and a junior Wimbledon champion. Indian tennis had yet to see sponsors come on board and Leander struggled to pay for a full time coach through his peak years.
Leander debuted on the pro tour in 1991 but the cold world of professional tennis with its cut-throat competition that promotes an individualist mindset did not quite seem to inspire Leander the patriot and team man. Exchange rate regulations meant that Leander would be handed 750 USD by his parents and told to play tournaments abroad till the money lasted. Much travelled Leander recently spoke poignantly about the time he had to convince a dressing room attendant to allow him to spend a night in the changing room of a tennis tournament.
There were solitary sparks of brilliance. However one tournament win and a victory over World #1 Pete Sampras in 1998 are meagre testimony to Leander's skills on the professional singles circuit compared to his Davis Cup heroics.
In Leander's words:
"I judged myself on how I performed in the Davis Cup. On that Friday-Saturday-Sunday there were no limits in my mind. If I believe strongly enough, it will be done. But I kept looking at the Davis Cup. Once a tie was over, I'd be looking three months down the road to the next tie. I just didn't care enough about the tour. Davis Cup is the most important thing, and I love playing for my country."
Progression of a team man and Davis Cup Star
From 1991 till 1993 as a singles player, Leander progressed from World #275 to 178. However, in partnership with Ramesh Krishnan he had already helped India beat top tennis nations like Switzerland in 1992 and France in 1993.
In 1993 he led India to a memorable Davis Cup win on clay against France. Known as the "Miracle of Frejus", Leander won both his singles matches against the top French players (Henri Leconte and Andre Boetsch) to help India win the tie.
While playing for India, Leander would get pumped up and teary eyed at the same time on just listening to his favorite song, "Saare Jahaan se Achaa". Fans would follow him and even sing for him. I too joined the Leander Fan Club and started following their forum for tennis results. But it was the Davis Cup week that was the most special time of the year.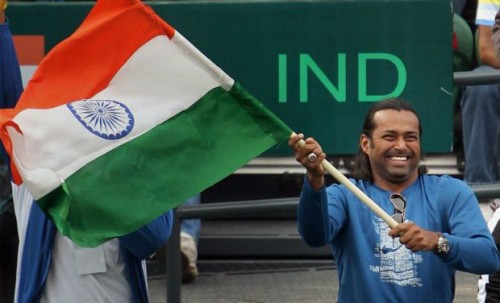 Every time Leander pulled on an India jersey, he seemed to climb an invisible ladder and pull off some of the most inspired tennis that I will ever watch. It was not just that he beat half a dozen players ranked in the World top 25. It was the fact that with every slinging stroke, every sparkling volley and with every breath, he was fighting for India, for me and for a glory that only optimistic and diehard fans could understand.
As Nirmal Shekhar wrote for the Hindu, "Seasons change. So do the opponents. The stage changes. So does the audience. The playing surface changes. So do the conditions.. But, in Indian sport – in Indian tennis to be precise – there is one thing that seems permanent, one enduring, eternal and glorious constant: Leander Paes's heroism in Davis Cup ".
Asian Glory
Leander also displayed his doubles prowess from an early age. He won a Gold medal for India in the Hiroshima Asian games in 1994 along with Gaurav Natekar. I was never one to wear my loyalties on my sleeve, but for years I enjoyed wearing a t-shirt which had Leander and Gaurav Natekar with tears in their eyes and the Asian games medal around their neck. I got that T shirt in Janpath and I wore it till it was in shreds.
Watching and cheering for Leander
By 1995, I saw Leander enact his heroic acts in person, at a Davis Cup tie on grass in Delhi against Croatia.
Leander won his singles match on Day 1. On Day 2, Leander and Mahesh Bhupathi won a doubles match against the then world #7, Goran Ivanesevic and his partner, with some help from a wildly patriotic crowd. Goran likened the crowd to a zoo in the press, but we did not mind one bit and went home with the oddly sounding slogan still reverberating in our ears and hearts, "It Pa(e)s to be Leander".
On Day 3, Leander upset Goran Ivanesevic (who would go on to win Wimbledon later) and it was a feat so remarkable that even I had given up on our chances for this 4th tie, with the plan to visit the stadium to cheer India in the fifth tie.
I was told, Leander called the key cheerleaders over to his hotel for dinner that night and it is perhaps typical of the man.
Tell Us More
We bring stories straight from the heart of India, to inspire millions and create a wave of impact. Our positive movement is growing bigger everyday, and we would love for you to join it.
Please contribute whatever you can, every little penny helps our team in bringing you more stories that support dreams and spread hope.