Uplabdhi Misha Chandola's initiative Teach Girls is using the homeschooling methods to educate girls who have had to drop out of school in the Garhwal region.
A teacher by profession, as well as passion, Uplabdhi Misha Chandola entered the world of academics with much excitement and a lot of expectations. A resident of Uttarakhand's Garhwal region, Uplabdhi started teaching in a private school after completing her BA in English honours followed by a B Ed course.
However, she soon found her calling among students who were in acute need of education and had no resources to access it.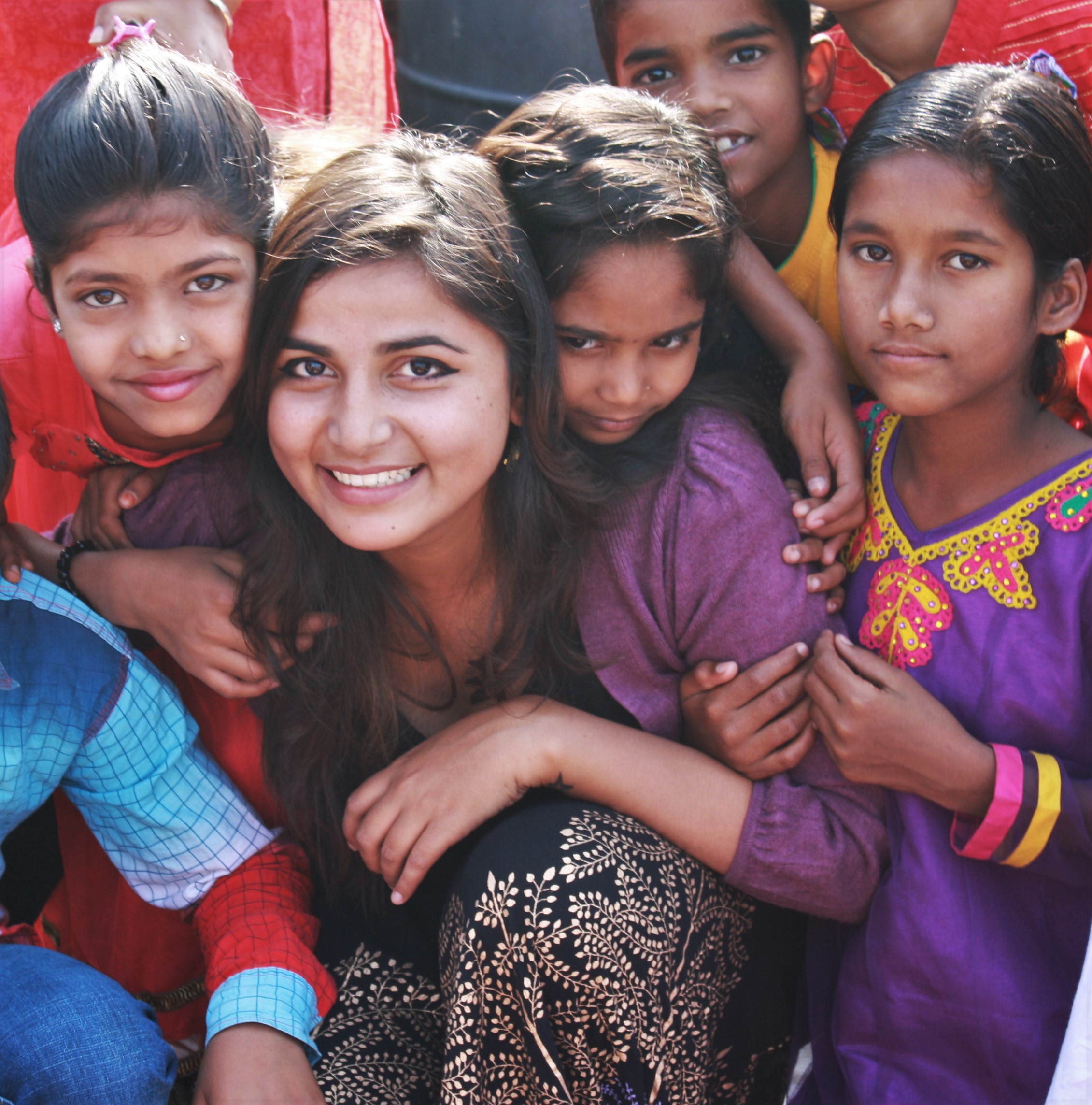 "I soon realised that I needed to teach someone who had an equally powerful urge to learn as I had to teach. There were so many children out there who neither had the resources nor any facilitator. Therefore, I left my job after a year and joined an NGO that worked towards education of underprivileged children," recalls Uplabdhi.
She started working where was she working, primarily with the what system and authorities to ensure that educational resources reached the children. During an on-field activity in the Udham Singh Nagar district, she came across a group of girls who were being denied admission to a government school because they were married. The girls, who were around 14-15 years of age, wanted to restart their education, but the school principal was doubtful.
Uplabdhi started interacting with the girls and their parents, and intervened with the principal on their behalf. However, her efforts were in vain. Realisation gradually dawned that across Uttarakhand many girls were compelled to drop out of school at a young age and have no hope of returning to school. Determined to launch a constructive programme for these girls, she quit her job and moved back to Garhwal.
---
Also read: Meet the Teenager Setting up Libraries for Children in Ladakh
---
"I started screening slum areas, looking for girls who had dropped out of school. I identified a slum called Mangal Basti, where no other organisation was active. I met many girls of around 18-19 years of age, who had dropped out of school in 6th or 7th standard due to various reasons. I tried to get them excited about the idea of starting school again, but having been out of school for so long, they had forgotten almost everything," she recalls.
After interacting with the girls, Uplabdhi concluded that the gap in education, often running into many years, was a major obstacle for them. Some had been married, while some just stayed home to help their parents or take care of younger siblings. Uplabdhi was persistent and decided to start conducting classes in the slum itself, to help the girls get back in touch with education. Thus Teach Girls was born.
Today, after two years of relentless pursuit, Uplabdhi helps 80 underprivileged girls and women rediscover the student within through homeschooling.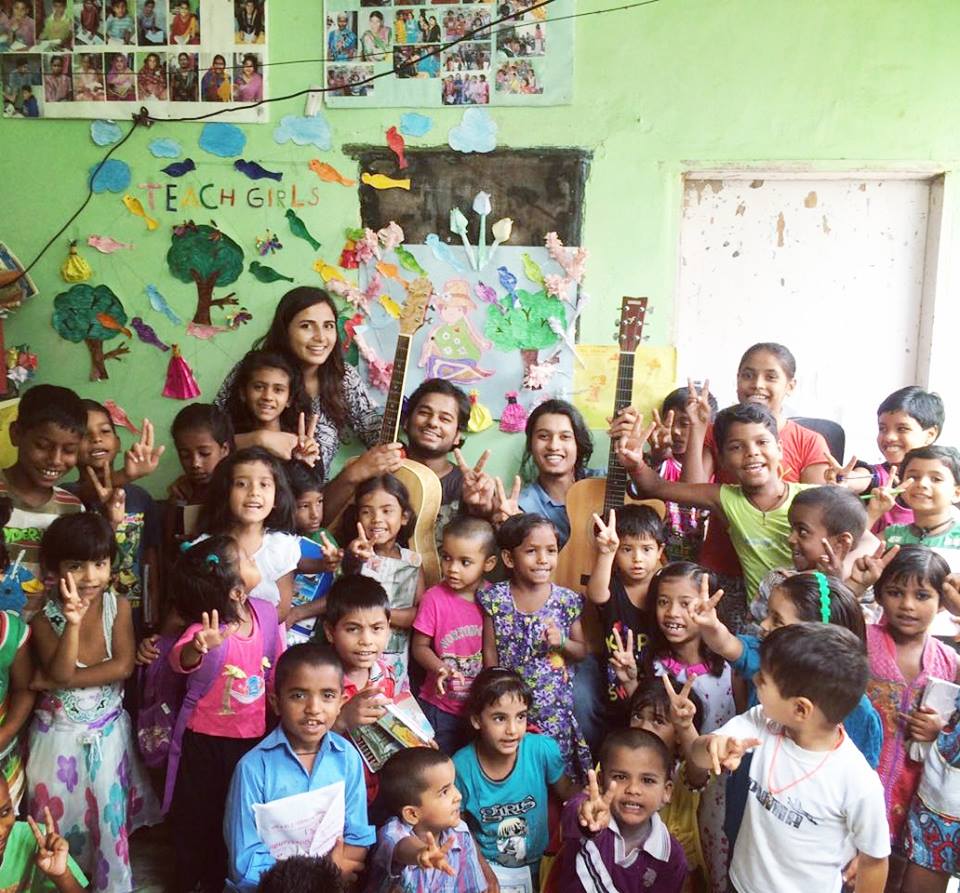 Uplabdhi has found, to her surprise, that parental or societal pressure is hardly the main driving force behind dropouts. Rather, the most prevalent reason for girls to drop out of school was that they didn't feel welcome or wanted there.
She observes, "The government has several schemes to educate girls, but the system fails to understand the socio-fabric of our Indian society. The schemes are there, but where's the motivation and inspiration for girls to learn? Many girls in remote parts of India don't get an opportunity to go to school as the distance between their home and school is miles apart. Sometimes, the lack of toilets in schools becomes a huge issue after the girls hit puberty. Patriarchy, economic conditions and outdated ideologies that prefer educating a male child over a female—there are so many things."
Taking into consideration the apprehensions the girls had about going to school, Uplabdhi and her husband Tyler Scott started evening classes. The 29-year-old teacher's methods have gained popularity in the locality and her school is open to anyone and everyone. At Uplabdhi's school, a 5-year-old sits next to a 50-year-old and both help each other understand the lessons. Along with academics, the school's curriculum also focuses on life skill training, regular medical checkups and vocational skills.
"Today, the women at Mangal Basti can read and write and most importantly, they enjoy learning. Their families have transformed along with their lives. Working with them, I have realised how beautiful life is when it is lived meaningfully," Uplabdhi concludes.
---
Also read: Ananya: A School On A Farm – With No Textbooks And No Exams!
---
To know more about the initiative Teach Girls, visit its official website here.
Like this story? Or have something to share? Write to us: contact@thebetterindia.com, or connect with us on Facebook and Twitter.
NEW: Click here to get positive news on WhatsApp!