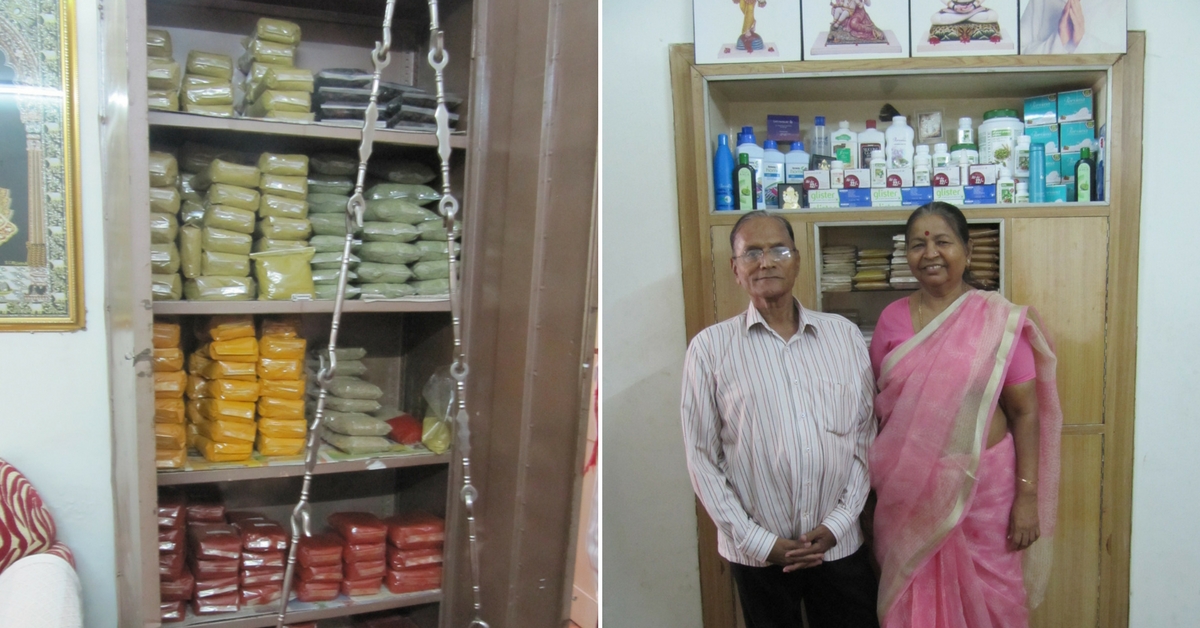 Ahmedabad-based entrepreneur Ansuya Shah exemplifies the city's spirit of entrepreneurship, love, humility, and respect for all human beings.
"I was born with a silver spoon in my mouth, literally. My dresses and footwear were made with silver and gold borders. I was my father's favourite child. I was not supposed to be, since I was the third daughter, but I was his lucky charm. After my birth, his business of silk sarees reached unimaginable heights. Till I was 8 years old, our shop in Devji Sarya ni Pol was doing wonderful business, and so we were very very prosperous," says Ansuya Shah, entrepreneur.
Drive straight down from Jodhpur Char Rasta and halt at a society with three-storied white-washed buildings. On the ground floor, behind the SBI ATM, a modest cozy home is where Ansuya trades her products.
A mixed scent of powdered masalas, packaged condiments, and raw spices hits the nostrils at the door of the shop, which is the living room of her home.
Wearing a simple pink cotton saree, Ansuyaben welcomes everyone with a broad smile.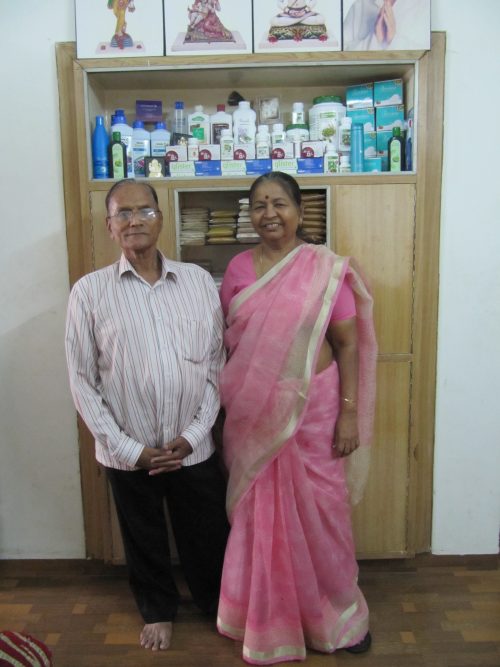 The living room is an interesting setting, with the sofas becoming customer seating, the swing being a display zone-counter, and the space below the sofa and the TV storage unit turned into temporary storage spaces. There are a lot of products stacked in the shelves, and plenty of commotion in the living room between Ansuya's customers, her husband, and herself, but there is an absence of chaos and a presence of immense love and passion that emanates from her.
Ansuyaben was born in 1950, after one brother and two sisters. Her initial childhood years were extremely adventurous, since she was naughty and stubborn, celebrating her academic failure in Class II with ice cream, and ruining a room full of fresh guavas to be gifted to Brahmins with a bite taken out of each. Ansuyaben was brought up in an an affluent but spiritual family.
"We had certain rules. Every year, we would watch at least one spiritual movie, and visit our family priest in Dakor and spend the summer vacations there. So till I was 20, I frankly had no idea about love and life. There was no inlet for it in my growing years. My family experienced great prosperity till I was 8 years old. In 1958, my father's saree shop caught fire and burned to ashes. The story of our overnight journey from riches to rags was published in the newspapers." Ansuyaben remembers that.
"During that time, we started selling samosas worth 3 paisa at the same shop where we had sold sarees worth ₹5,000!"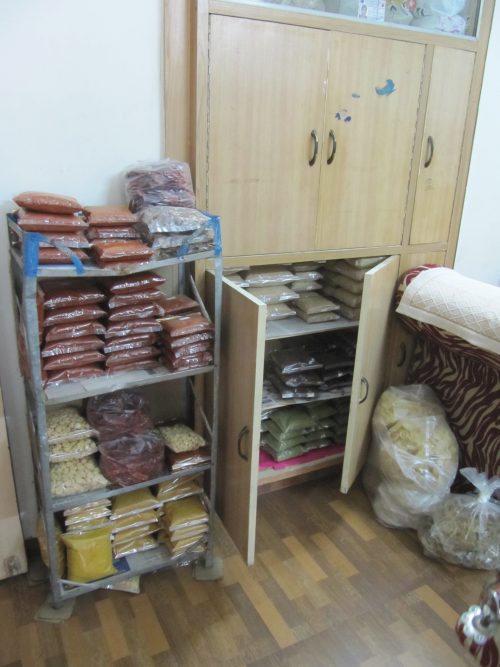 From then on, the entrepreneur sense in her was ignited. "In my family we expose our children to business at a very young age. The child is allowed to sit through all 'adult' discussions regarding money, deals, and other matters. With one condition, of course – the mouth should be shut, but the eyes and ears are to be kept open. So I would assist my brother in his catering business."
"From a very young age, entrepreneurship interested me. I have always had good management skills, and an inclination to keep busy all the time. One thing was clearly etched in my thoughts – to always be the 'alpha' in whatever I do. I think all of this has helped me in my life to be a success," Ansuya says modestly.
After fire destroyed the saree business, the financial crisis her family had to face, and her keen interest in business, pushed Ansuyaben to attend college and hold the full-fledged job of 'punch operator' in the Gujarat Technical Board of Education, along with helping her brother.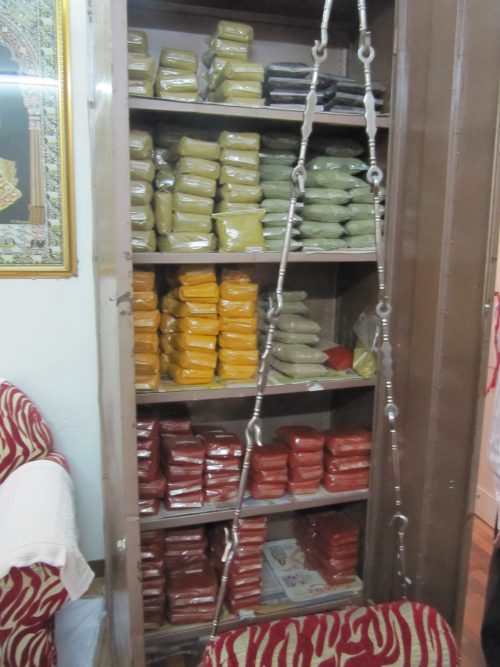 "But I wanted to do more, to be at a higher post on the technical board. After some enquiries, I realised that I had to give exams to reach that post, and the result statistics of those were very low, worse than even CA examinations. There was another hitch – there was no reference material available in any bookstore or library for these exams. It was just general knowledge from office tables and areas that I did not understand."
"Once, while travelling to Gandhinagar to find out more about the exam, a co-traveller offered to help me with a supply of reference material, but on one condition – I had to return the books on the date he specified. In those days, there were no photocopy machines or computers. I had to study before the date he demanded."
"I worked very hard for the exams. Waking up at 3 AM, I would study from the books, help my sister- in-law with chores, help my brother with catering orders, attend college, and then go to the office. Slowly, I managed to clear all the six papers, and reached a very high post on the technical board, along with a degree in commerce. My brother's catering business also took off to such profit levels that he could restart our saree business. Of course, we were very famous caterers too!" Ansuyaben is very proud.
Hard work has always been her route to success. But there are three major ingredients in her life – love for business, love for God, and love for humanity. Ansuya never starts or ends anything without a prayer. She strongly believes in the idea of karma, and loves her husband totally.
The story of how she decided to marry a differently-abled person is as inspiring as her entrepreneurial qualities.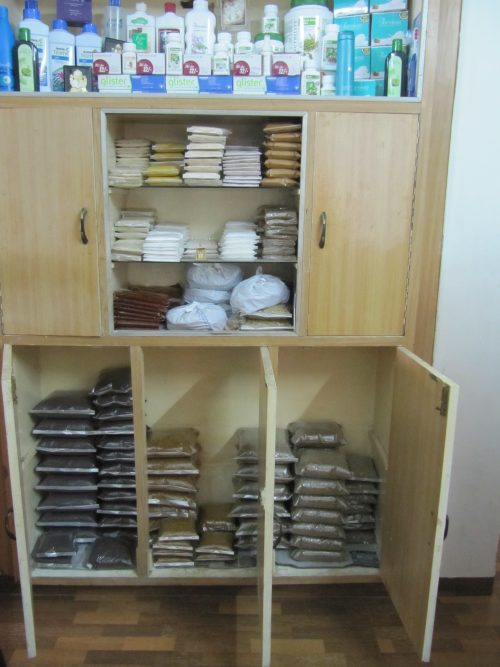 Ansuyaben's husband is polio-affected. He now helps her do odd jobs like filling masala packets, pricing them, keeping accounts, talking and inspiring customers to buy their products, attending Amway meetings, inspiring other people to join the Amway business, and more.
She recollects, "Being of marriageable age and yet being unmarried was a big taboo in those times. But I was not bothered by these ideas."
"I was always very spiritual and compassionate. I would take a bus to my workplace from home. On the way from home to the bus stop, there was a school for the blind. I would always help a needy person or two cross the street. While doing so, a friend teased me, saying, 'Instead of holding hands and helping random men cross the street, why don't you marry one?' It was very hurtful, but I took it in a positive spirit. I ignored her stupidity, but that thought stuck – to marry someone in whose life my presence makes a difference forever.
"That is how I thought I should marry a differently-abled man and be his support. I met my husband, got engaged, and then married him in a few months. Till today, I do not know which of his legs is polio-affected. It did not bother me then, and does not matter to me even today. After marriage, we moved to Kanpur with my husband's family, where they had a textile agency. Till the birth of my first daughter, everything was very good. There was love, happiness and prosperity," she recollects.
For the full story, read 'People Called Ahmedabad'. Do you know stories of people that will help map your city better? Find out how you can contribute to The People Place Project here.
Like this story? Or have something to share? Write to us: contact@thebetterindia.com, or connect with us on Facebook and Twitter.
NEW: Click here to get positive news on WhatsApp!
We bring stories straight from the heart of India, to inspire millions and create a wave of impact. Our positive movement is growing bigger everyday, and we would love for you to join it.
Please contribute whatever you can, every little penny helps our team in bringing you more stories that support dreams and spread hope.