Jai Prakash Singh is going back to using traditional agricultural practices to ensure better and higher yields.
Having developed 460 varieties of paddy, 120 of wheat and 30 of pulses, Jai Prakash Singh is hardly your average Indian farmer. "I do this so that I do not have to go out to the market and spend money on buying seeds. This was how it was done traditionally," he says. "I am merely trying to revive that practice. In fact, the seeds varieties I have developed give better yield than market seeds."
Jai Prakash's story is nothing short of inspirational. Having studied only upto class 9, he was written off by all his family members as a wanderer. Hailing from the Rajput clan, he was certain that if he worked, it would be for himself and not anyone else.
Yet, it was perhaps the wanderer in Jai Prakash that made him to walk around the fields, trying to think of something worthwhile to do. On one such occasion, he came across a wheat plant, growing amongst many others, which had many more grains and looked far healthier than the surrounding plants. That piqued his curiosity and thus began his journey. He started to self-study the subject, and found himself drawn deeper and deeper into seed breeding techniques. He learnt about seed lifecycles, and how traditional farmers never bought seeds to cultivate crops but would save the best seeds from one crop cycle to the next.
"When I was able to show results and produce a larger quantity of yield with our traditional methods and indigenous seeds many others started coming to me seeking my help," he says.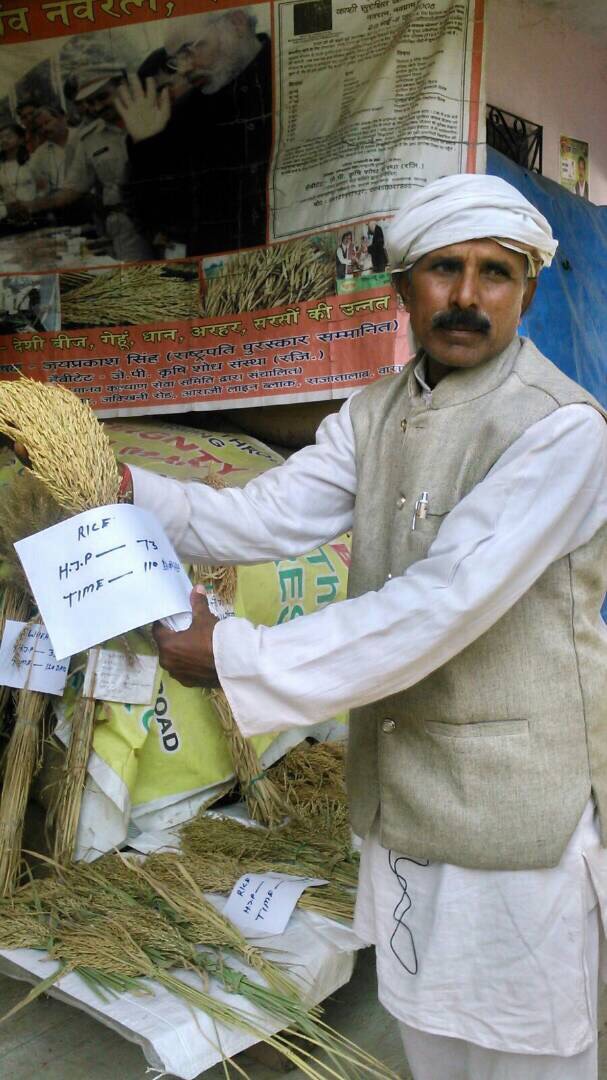 Nothing came easy for Jai Prakash. From being shunned by his family and facing severe criticism and odds, Jai Prakash has stuck to his goal and come a long way. He says, "I immersed myself in my work and that has turned out to be a boon for me." A father to four, two girls and two boys, Jai Prakash is now a respected farmer from Tandia village in Varanasi district who is held in high regard for his knowledge.
---
You may also like: Meet the Farmer behind The Living Agricultural Museum That is Home to Over 850 varieties of Rice
---
Jai Prakash rues that while many government officials come to meet him and even take his seed varieties, there is little help from the government. "Instead of helping me directly, many of them have suggested that I approach MNCs with my seed varieties or start a business," he says. "My intention has never been that, in fact it's just the opposite."
"I want to reach as many farmers as possible to ensure that as a country we produce as much and more as we need on our own, without dependence on any corporates or MNCs."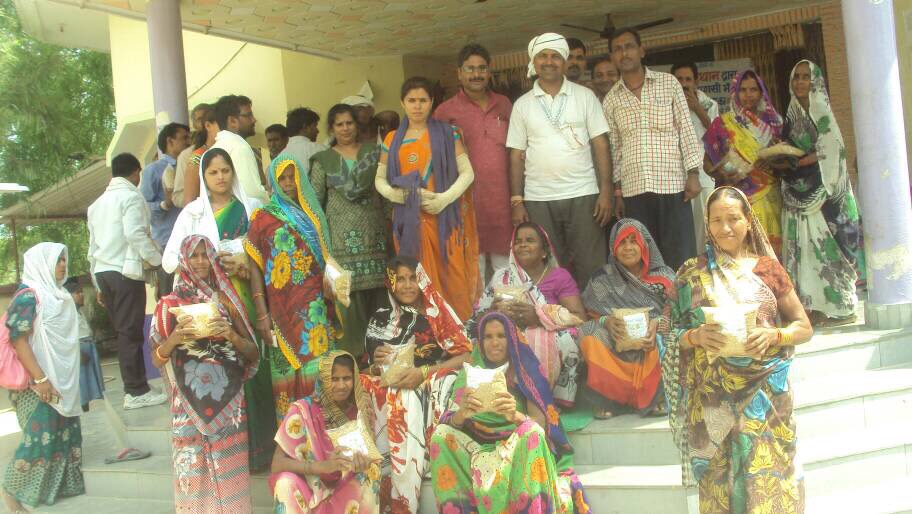 The land that Jai Prakash owns is used primarily for experimentation, and he doesn't grow anything commercially. Some of his seeds have yielded such good results that they have broken many world records. While one of his varieties of wheat seed gives a yield of 79 quintal per hectare, the other paddy seed (HJPW157) looks like cumin seeds and comes with a combo pack of being dwarf, getting ready in just 130 days and that too with less quantity of water.
He's also grown a special type of wood apple or bel, one that yields 8-10 fruits in a single bunch, multiplying harvests for poor farmers.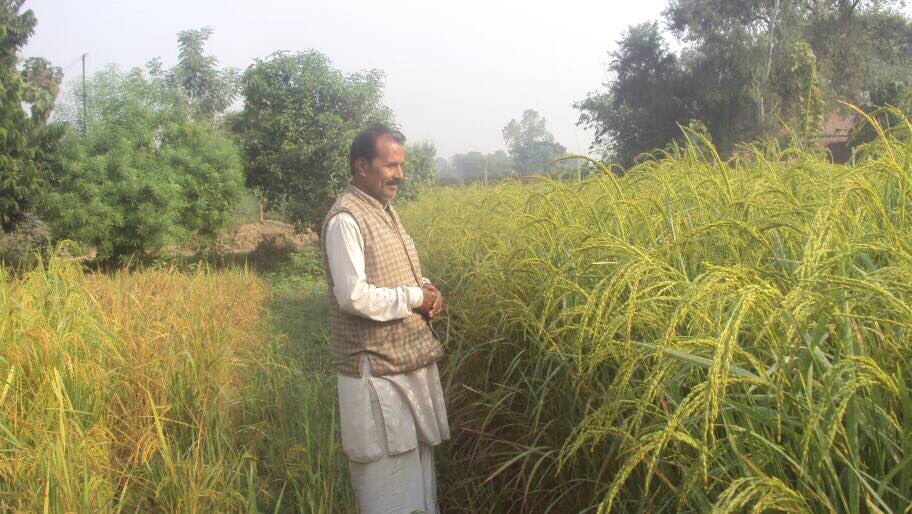 His finest achievement may well have been a special wheat seed he has developed. He says, "While the hybrid wheat is only 2 to 2.5 feet tall, the wheat grown from my seeds are between 9 to 12 feet tall. Not just that each stalk in the native variety produces 60 to 70 large seeds. This is not possible with the hybrid variety." The best test, according to him, are the rotis made using this native wheat crop.
"The rotis made in the morning remain fresh and soft until night. Will you be able to achieve that from the hybrid crop?"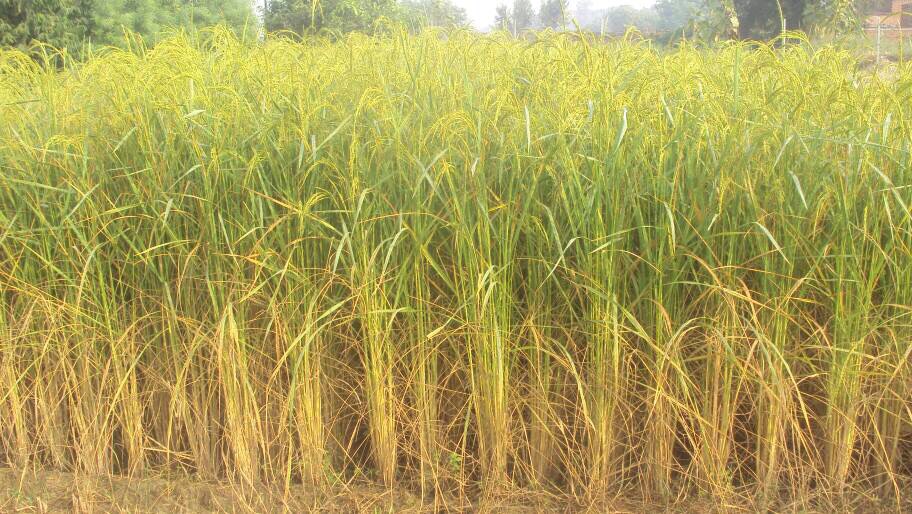 Following time-tested methods, Jai Prakash uses earthen pots to sows the seeds and conduct his experiments. His biggest fear is that all his hard-work will die with him. It was this apprehension that led to the creation of the seed gene-bank.
---
You may also like: Zameen: Bringing an Agricultural Revolution
---
At a time when the government is considering importing crops like arhar dal, Jai Prakash holds that developing native seeds is a way of pushing the Make-in-India model forward. "Our country is one, we all need to work for its progress. This is my contribution to the progress. I want to ensure that as a country, we never have to import any agricultural produce from other countries. Instead we should produce surplus and export it."
If you wish to get in touch with Jai Prakash Singh, click here.
Like this story? Or have something to share? Write to us: contact@thebetterindia.com, or connect with us on Facebook and Twitter.
NEW: Click here to get positive news on WhatsApp!