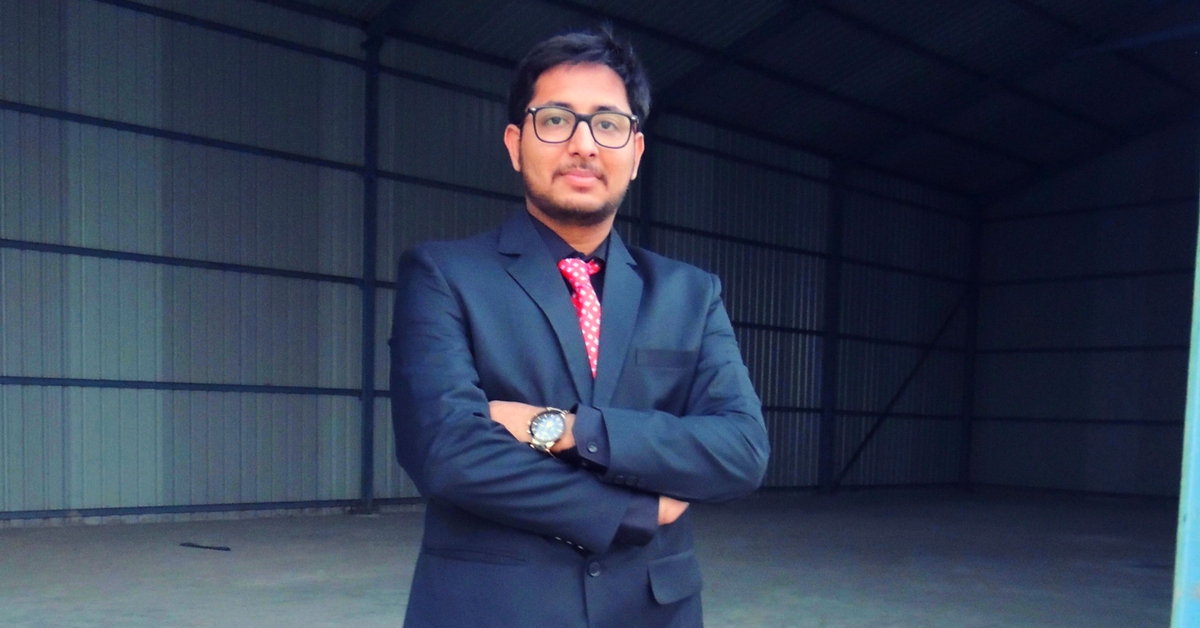 An innovator and social entrepreneur, Binish Desai designs technologies to recycle industrial waste. With his patented P-blocks made from paper industry's waste, he is building toilets in rural Gujarat.
"What is the meaning of Swachh Bharat? Does it simply mean cleaning roads and not littering? Of course not! In India, tonnes of industrial waste are produced every day and a major portion of this waste ends up in landfills. India will become truly clean when this waste will be used in a sustainable way rather than being thrown in landfills. I am trying to design technologies to recycle industrial waste to make sustainable building material from it," says Binish Desai.
An innovator and social entrepreneur from Gujarat, Binish has designed P-block bricks, made from the waste produced by paper mills, and is using his patented technology to create sustainable rural infrastructure.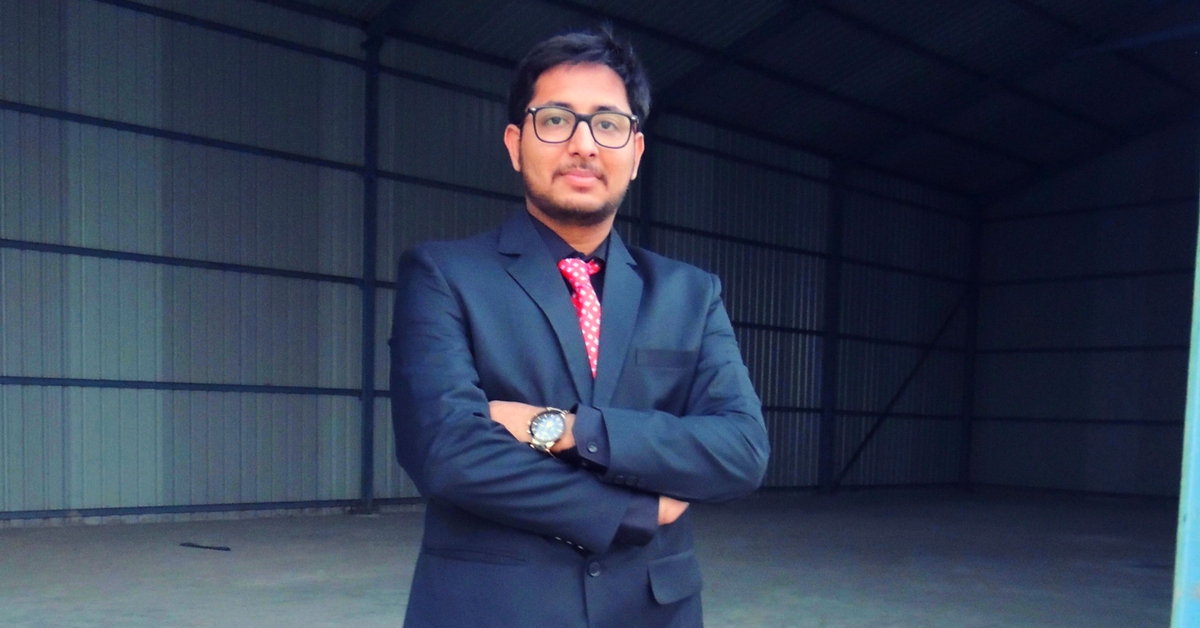 Produced by his company BDream, these P-blocks are cost-effective, as well as durable, making them incredibly utilitarian raw material.
Now 23 years old, Binish designed the first prototype of these bricks at the age of 11. He was a student of class 6 when he found a chewing gum stuck to his pants. Since he was in the classroom, he took a piece of paper, wrapped the gum in it and put it in his pocket to throw away later. He forgot about it after the class and when he did remember at the end of the day, he found the gum and paper glued together and hardened into a thick tough block.
This gave him the idea of designing a brick using chewing gum and paper. Later, he kept experimenting with the idea and replaced the chewing gum with a better organic binder and refined the process. It took a lot of effort to convince industrialists to give away the paper sludge, but once Binish did manage to convince them, there was no stopping him.
---
Also read: This Pune Organization Converts Plastic Waste into Poly-Fuel with No Damage to the Environment
---
"P-blocks are cost effective, pest resistant, fire retardant, suitable for earthquake-prone regions, eco-friendly and they have a higher compressive strength. They can also be used as a substitute of wood, cement and concrete. BDream houses and toilets have got all the necessary clearances, such as environmental, from GPCB," explains Binish.
BDream collaborates with companies and takes up projects for the construction of toilets in rural areas, under corporate social responsibility initiatives.
Coming from a family of social workers, Binish has always had a strong desire to help others. This is why he expanded his business from merely creating the bricks to building eco-friendly BDream Shauchalayas in rural areas. The cost for one toilet ranges from ₹9,000 to ₹30,000 depending on its area, and even that cost is often subsidised through CSR funds. The company has completed constructing over 1,000 toilets in rural areas across Gujarat, Pali in Maharashtra and Hyderabad too. Over 400 tonnes of waste from the paper industry has been recycled by BDream so far, according to Binish.
The toilets have garnered appreciation from countless villagers, and Binish says that he hasn't encountered a single complaint so far.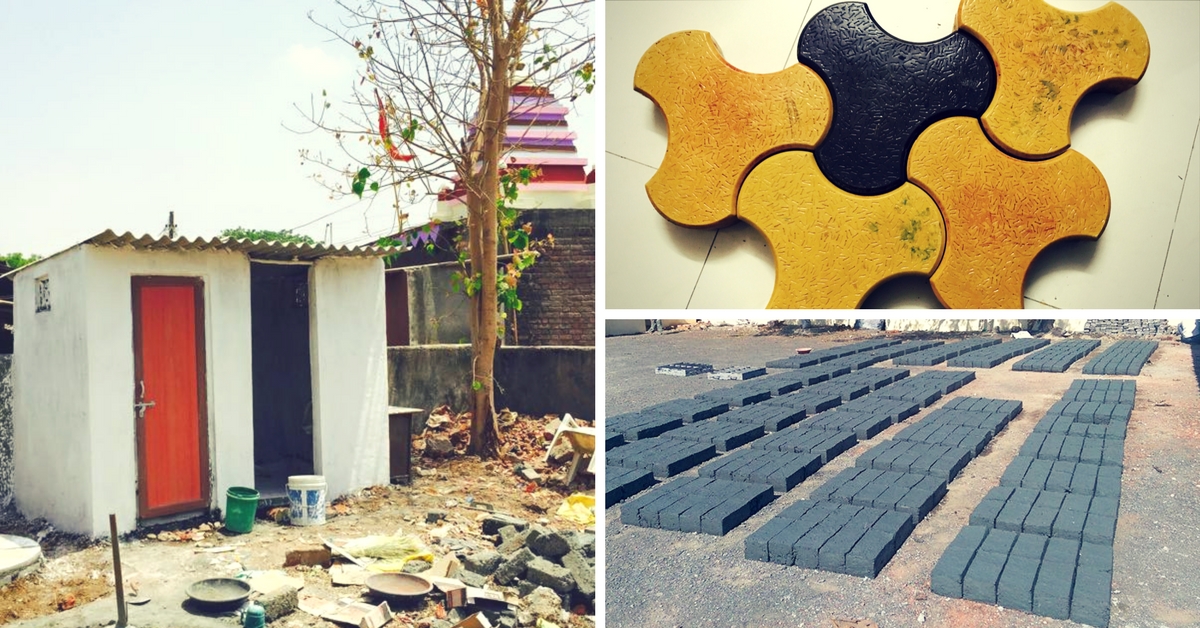 "Earlier, many people expressed doubt about the durability of these bricks. Focusing on the fact that they were made from paper waste, people said they'd crumble in case of any high-impact disturbance. But the research and comparison matrix with traditional bricks show how these paper-waste-based bricks are cheaper, better on water absorbency, larger in size and less energy consuming during manual production," says Binish.
The bricks are made by the hand press method, using paper sludge. Conventionally, this sludge has no other use and is sold by paper mills for landfill use. The key ingredient of P-Blocks comes from the specially formulated gum base, which binds together the brick and offers it its high durability.
---
Also read: Teach Your Kids to Reduce, Recycle, and Reuse This Summer
---
"Apart from labour, the biggest cost input into the manufacturing process is the cost of power, as the process will be power-intensive if fully automated. Currently, the bricks are dried in natural sunlight, making the process time-consuming and therefore, unsuitable for mass production," informs Binish. To tackle this issue, Binish is considering switching to a solar power system that will enable him to go off-grid.
Besides paper industry waste, Binish is also experimenting with gypsum waste, metal waste, textile waste, and various types of secondary paper waste such as sludge from cardboard and craft paper.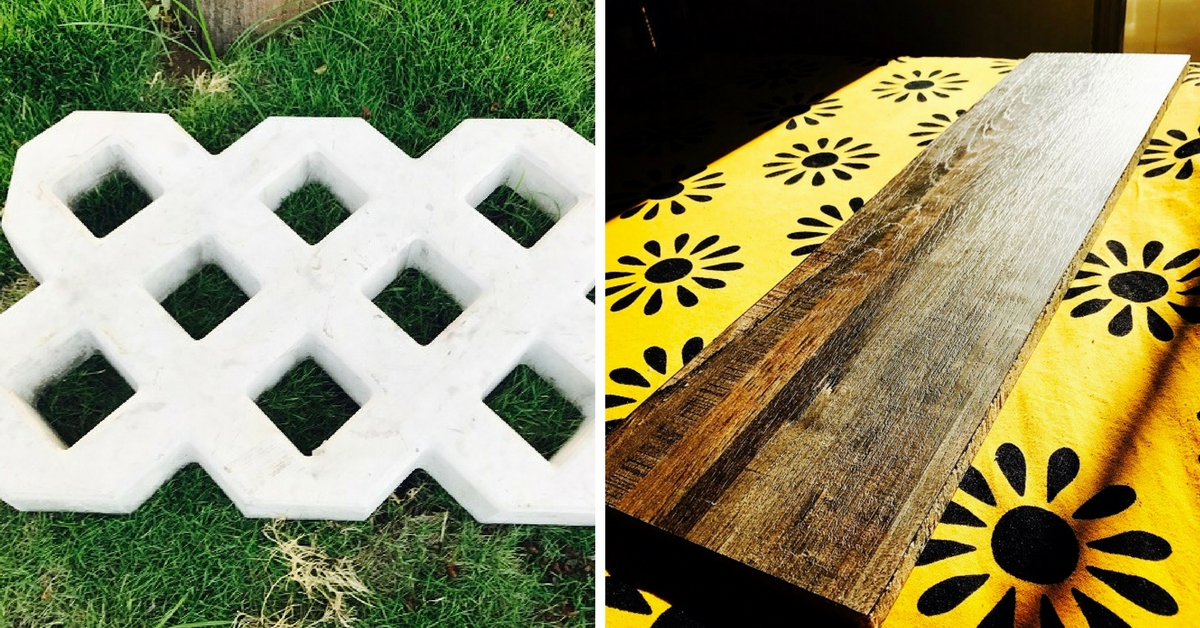 Binish has also designed a course for students on waste recycling. He conducts sessions in local schools and colleges, encouraging students to take up various waste management issues and find solutions. One of his students is currently trying to use human hair waste to create fabrics. Though it is a school level project, Binish believes that such efforts can leave a huge impact on the future generation. He is also planning a research facility for grassroots innovators.
Binish also works as a consultant for developing technologies to recycle different kinds of industrial waste and offers those to start-ups for execution. He has designed products like artificial wood made from waste like textile waste, paper waste and plastic waste and paver blocks crafted from metal, construction and demolition waste.
To know more about Binish and his work, you can contact him here.
Like this story? Or have something to share? Write to us: contact@thebetterindia.com, or connect with us on Facebook and Twitter.
NEW: Click here to get positive news on WhatsApp!