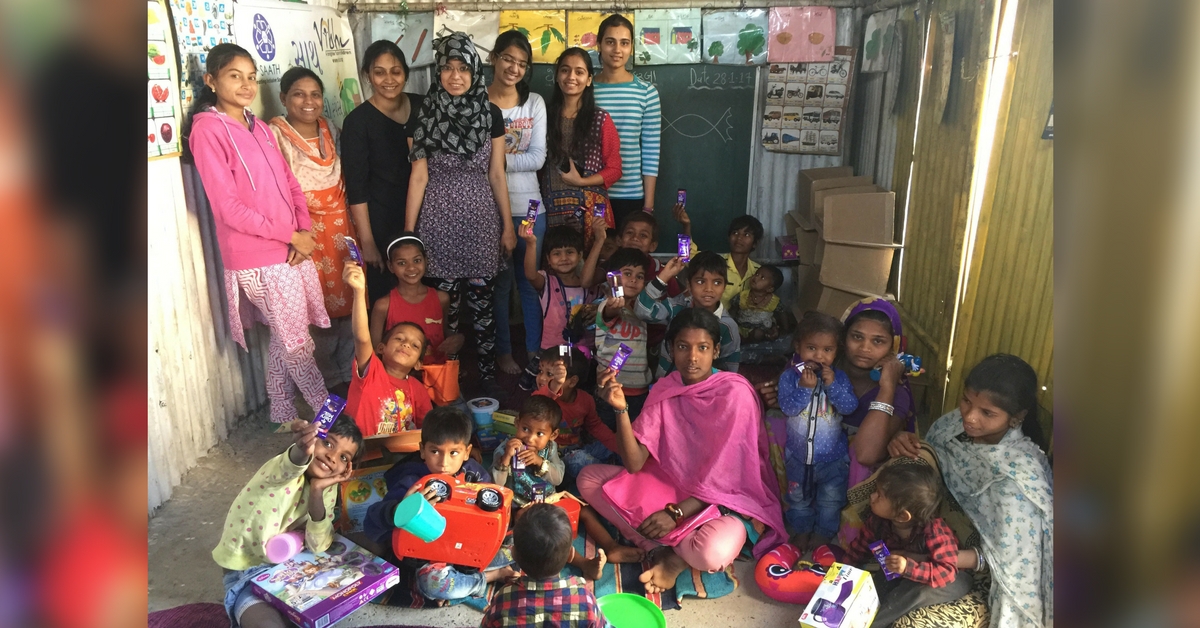 Hirin Dave, an Ahmedabad-based web developer, collects old toys and redistributes these among underprivileged children through her initiative.
Anyone would concede to the statement that one's childhood is not complete without toys, irrespective of what they may be – a stuffed Mickey Mouse, a monster truck or a Lego farm. Even in adulthood, the memories of the toys we love and played with hold immense importance. Yet, there are countless children whose parents cannot afford to buy them even a single toy.
An Ahmedabad resident is working to ensure a beautiful childhood filled with toys and joys for underprivileged children in the city.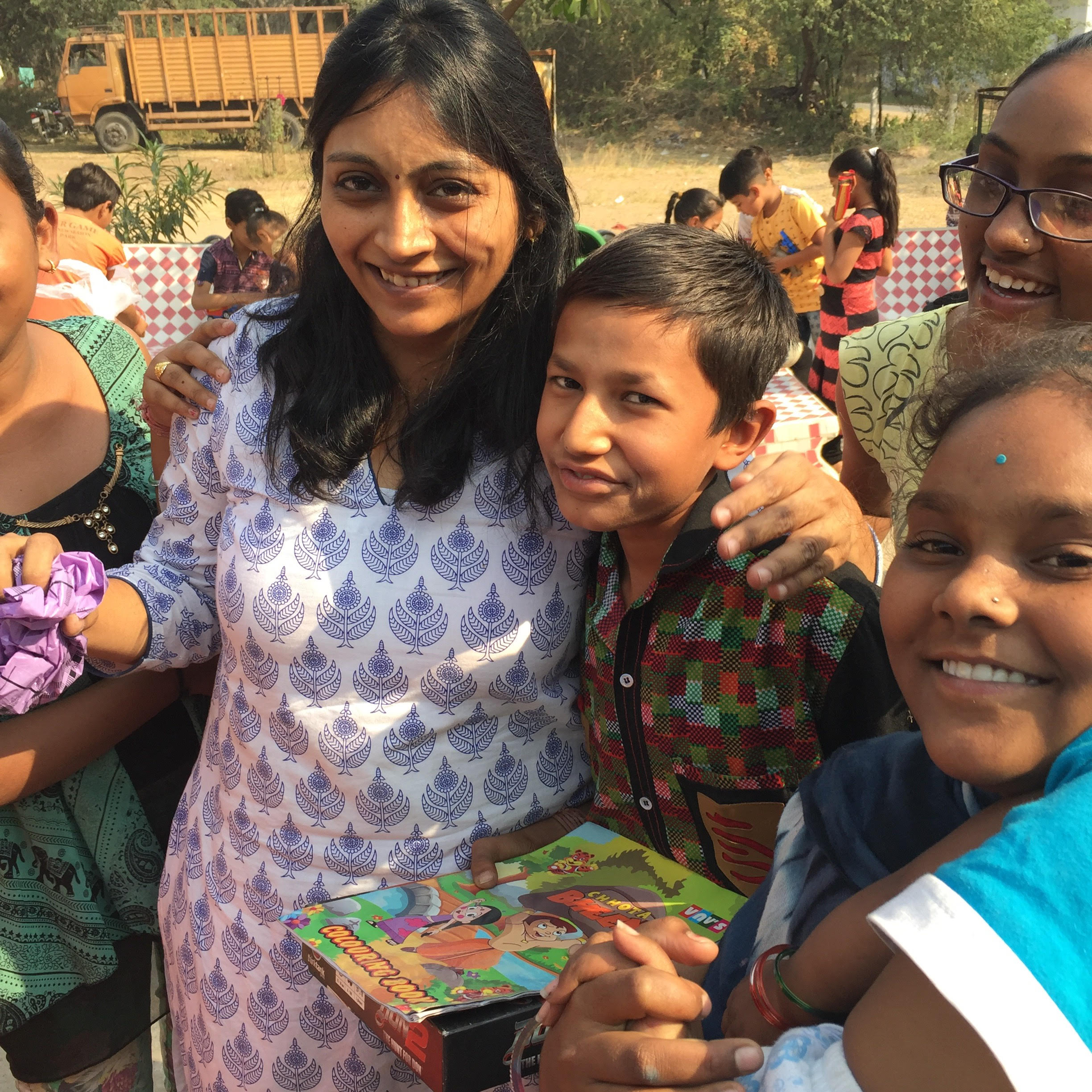 Web developer Hirin Dave has started the initiative Give Toy Give Joy, wherein she collects out-of-use toys from families and distributes them among underprivileged children across the city.
"It started last year when I realised that my 7-year-old daughter had outgrown some of her old toys. We had stacks of these toys stored in our cupboards, untouched. One day, I saw a few kids from a neighbouring slum area playing with an old cycle tyre and it struck me that the toys we weren't using, and that were in a good condition, could be given to them," says Hirin.
The very next weekend, Hirin took her daughter to the neighbouring construction site and distributed the old toys among the children of migrant workers. The joy she saw on the kids' faces made this mother determined to take this up as an initiative, and she started approaching friends and family for toys.
---
Also read: TBI Blogs: How Life Skills Classes Are Helping Underprivileged Kids Solve Social Issues
---
"I collect toys personally from people's homes. Initially I tried giving my (address), and a few friends' addresses as dropping points, but taking out time to drop off the toys wasn't possible for many families. Therefore, every Saturday I go around the city picking up toys from people's homes. After collecting old toys, I distribute them to poor kids who cannot afford to buy them. Sometimes, donors wish to donate the toys themselves. In that case, I take them along and we end up having a nice time with the kids," says Hirin.
So far, Hirin has collected more than 2000 toys from around 300 families across Ahmedabad.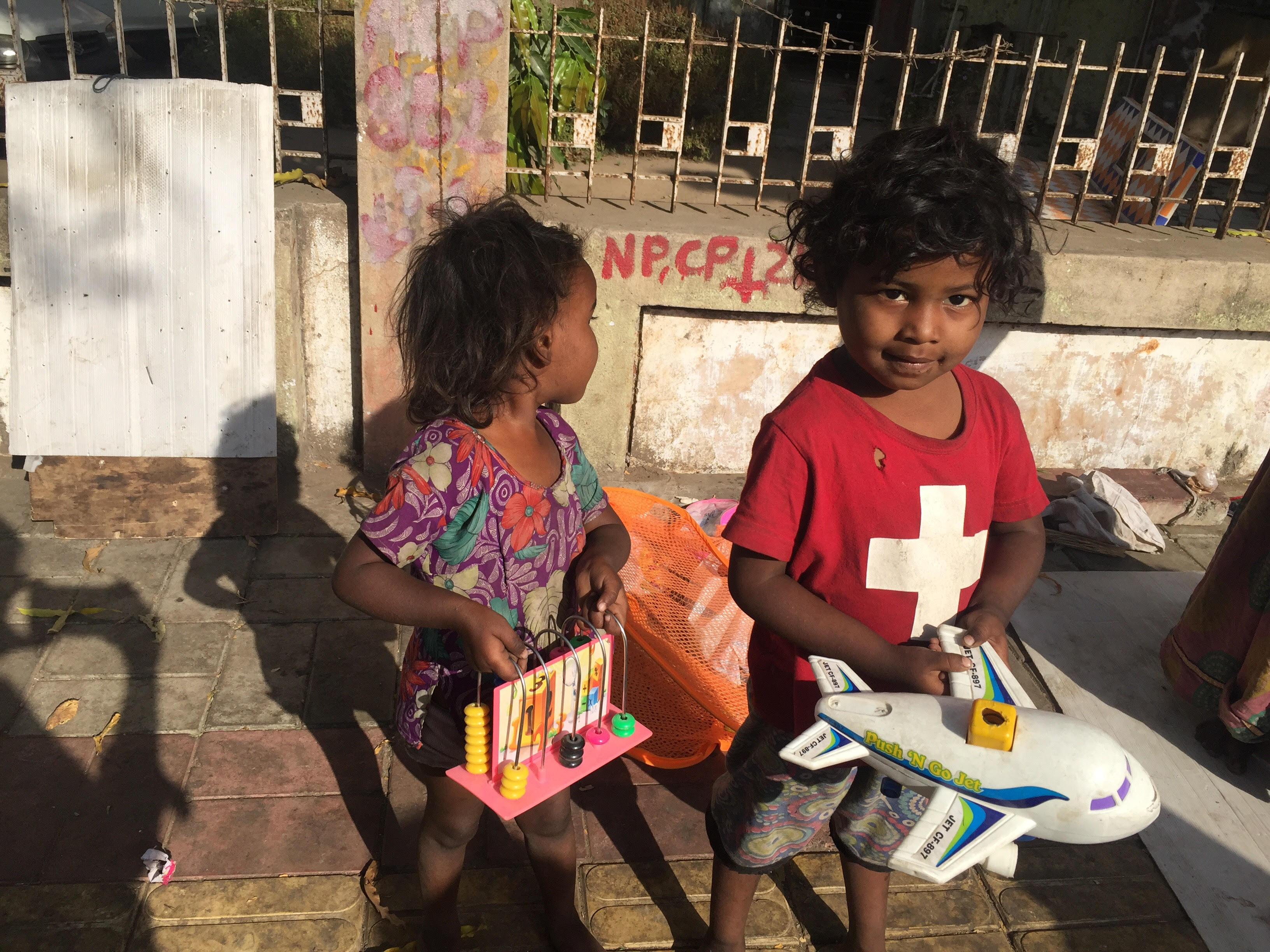 For every donation, she posts a photo on her Facebook page so that donor families know the children to whom the toys have been donated.
While collecting toys, Hirin certainly has some preference over others. In her bid to encourage children to go to school and get educated, she has found that board games, role-playing games and puzzles are of immense help. She urges people to donate brain teasing puzzles like Tangram, board games like chess or Operation, which she can use as materials to prove her point to the kids.
"I gather them around and distribute puzzles among them, and ask them to play in groups. When they are not able to solve something, I explain it to them and highlight the fact that going to school will enable them solving such and even more complex puzzles. I also encourage them to play Operation and explain later that to become doctor and save lives, they need to complete their education," says Hirin.
Apart from distributing toys, Hirin assists several NGOs, working in the area of education, in connecting with underprivileged children who require help.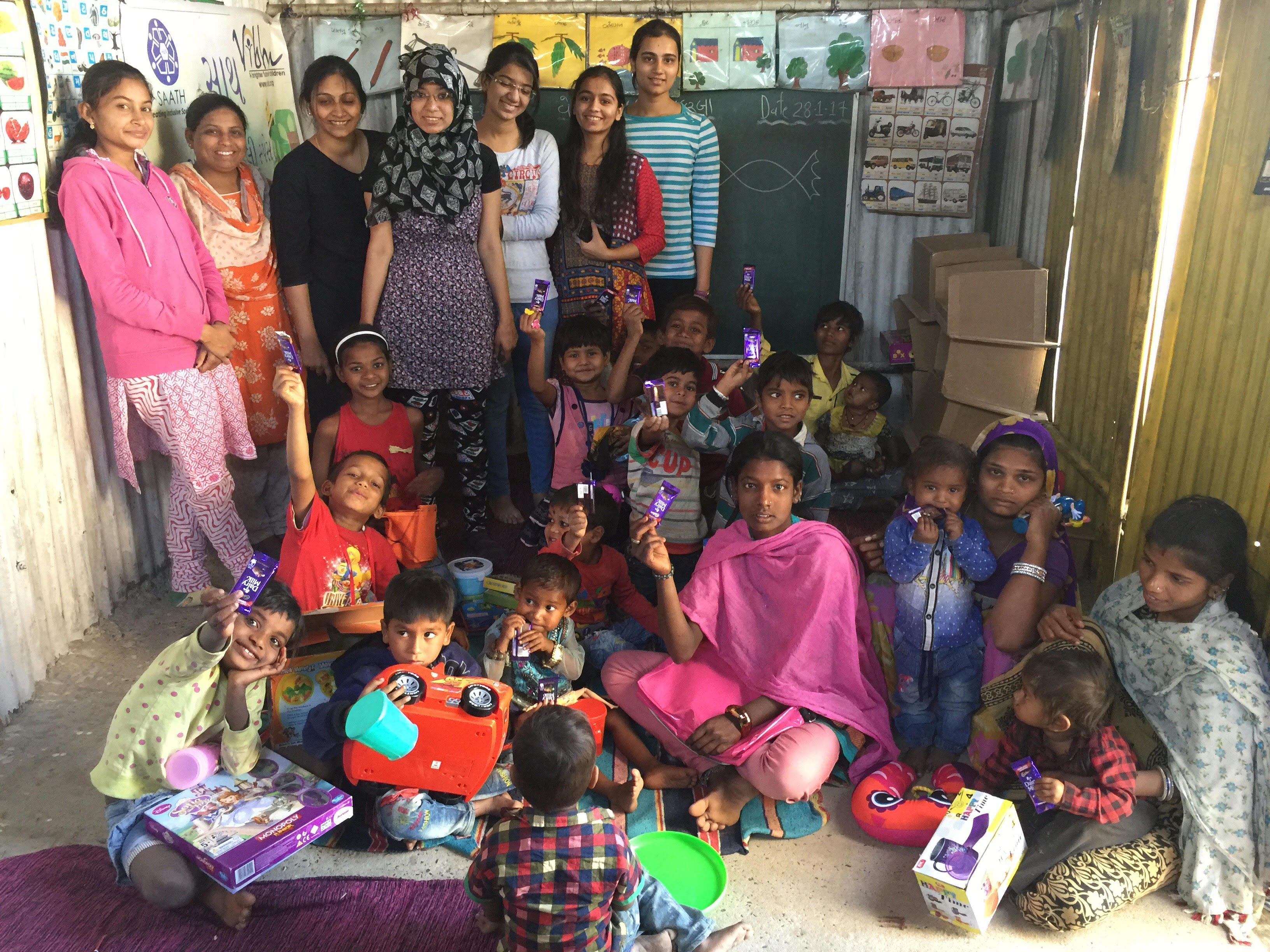 She goes around the city outskirts, where migrant construction workers live, informing them about relevant NGOs and vice versa. She has connected hundreds of children to local organisations like Shwaas, Saath Foundation, Laddu Foundation and Sanskar Youth Club.
"Many times I'd come across kids who were suffering from different physical and mental disorders. I decided to conduct a medical check up, but for a long time couldn't find any doctor who'd be willing to come for a free health camp. Finally, I was introduced to Dr Prakash Vaishnav, who immediately agreed and we conducted an overall health check up of over 200 kids last month. After the medical exam, we found that over 50 kids needed more medical support and regular checkups. So we are also looking for people who'd be willing to support these kids," informs Hirin.
While Hirin wishes to keep on distributing toys and joy among children, she also plans to start a toy rental system for the families that cannot afford to buy new and expensive toys for their children. Her initiative called Toy Tiger will allow people to rent toys for 15 days at a minimal rental. Toys catering to different aspects of learning will be recommended by a trained psychologist.
---
Also read: This NGO is Motivating Slum Kids to Stay in School By Naming Alleys and Streets After Them
---
To know more about Give Toy Give Joy, visit its Facebook page here.
Like this story? Or have something to share? Write to us: contact@thebetterindia.com, or connect with us on Facebook and Twitter.
NEW: Click here to get positive news on WhatsApp!