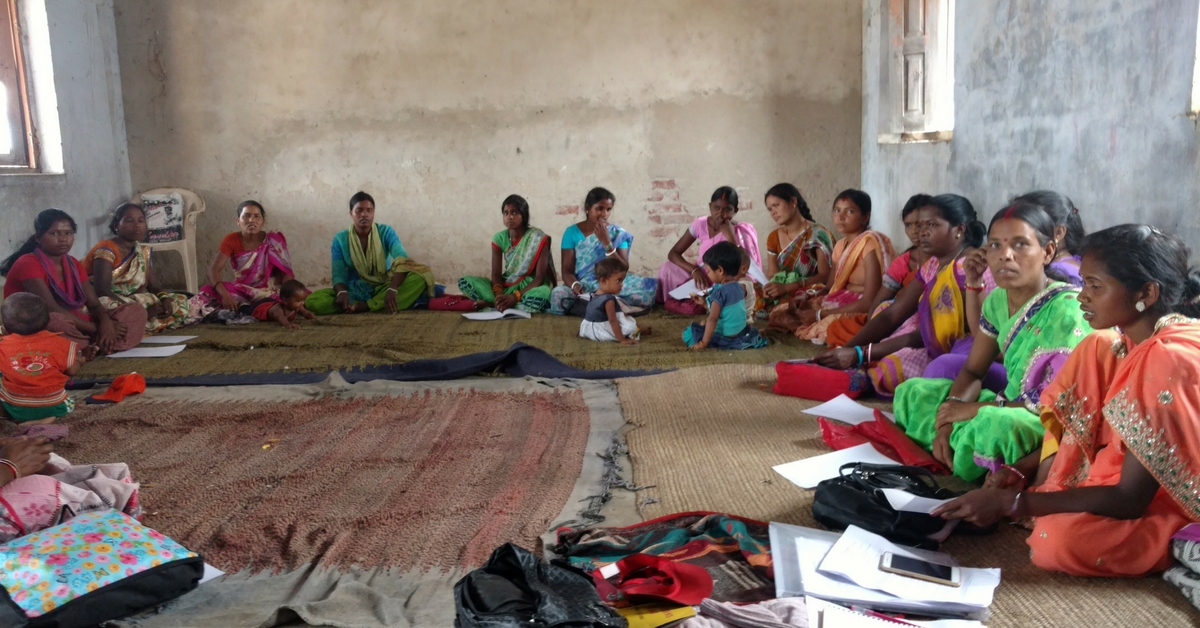 A survey, conducted with inputs from residents of Jharkhand villages, gives insights into the real situation on the ground.
To demonstrate the impact of biodegradable pads in rural communities, Saathi, an Ahmedabad-based social enterprise, has collaborated with Arogya Foundation of India and 4th Wheel Social Impact (4WSI) on a year-long pilot project – the #OneMillionPads programme – in rural Jharkhand. While Arogya Foundation of India is the implementation partner, 4WSI is responsible for project design and Monitoring & Evaluation (M&E).
An M&E framework has been developed to assess the impact of the project over the course of one year. To initiate the pilot, a baseline survey was recently conducted in three villages of rural Jharkhand. The findings and observations from the baseline survey are guiding 4WSI and Saathi in the development and design of a programme that will provide thousands of women in rural Jharkhand with biodegradable pads.
A survey by the Government of India has pointed out that out of the 14,724 government schools surveyed across the country, only 53 % had separate and usable girls toilets. 132 million households did not have toilets, leaving women and girls to face the indignity of open defecation.
Another survey concentrated in North India reflected that only 10-11 % of the respondents used sanitary pads as a menstrual absorbent, with the majority using non-disposable cloths. Poor infrastructure, unavailability and high costs of sanitary napkins, lack of knowledge on usage, and lack of disposal facilities were the major barriers in usage of sanitary pads.
Brief overview of the baseline survey
Conducted in three villages in Bhandra block of Lohardaga district, Jharkhand.
Reached out to 464 women and girls between the ages 13 and 40.
Baseline survey tool designed on basis of the 'Ecological Framework for MHM' developed by UNICEF and Emory University, United States.
The key findings and observations from the baseline survey are portrayed through a conversation with Soni (name changed), a resident from one of the villages, depicting to a large extent the reality of the 464 women and girls the baseline survey team interacted with.
"What can I tell you about all of this? I don't know much," said 17-year-old Soni coyly when the baseline survey team asked her if she would be comfortable answering a few questions on how she manages her monthly period (mahina in the local language) and the challenges she faces. After she was given a little more detailed explanation on the survey, and assured that recorded responses would only be used to understand menstrual hygiene practices in her village, her reluctance slightly reduced, and she agreed to undertake the survey.
Type of menstrual absorbent used
41.16 % respondents used disposable sanitary pads
42.89 % respondents used non-disposable cloths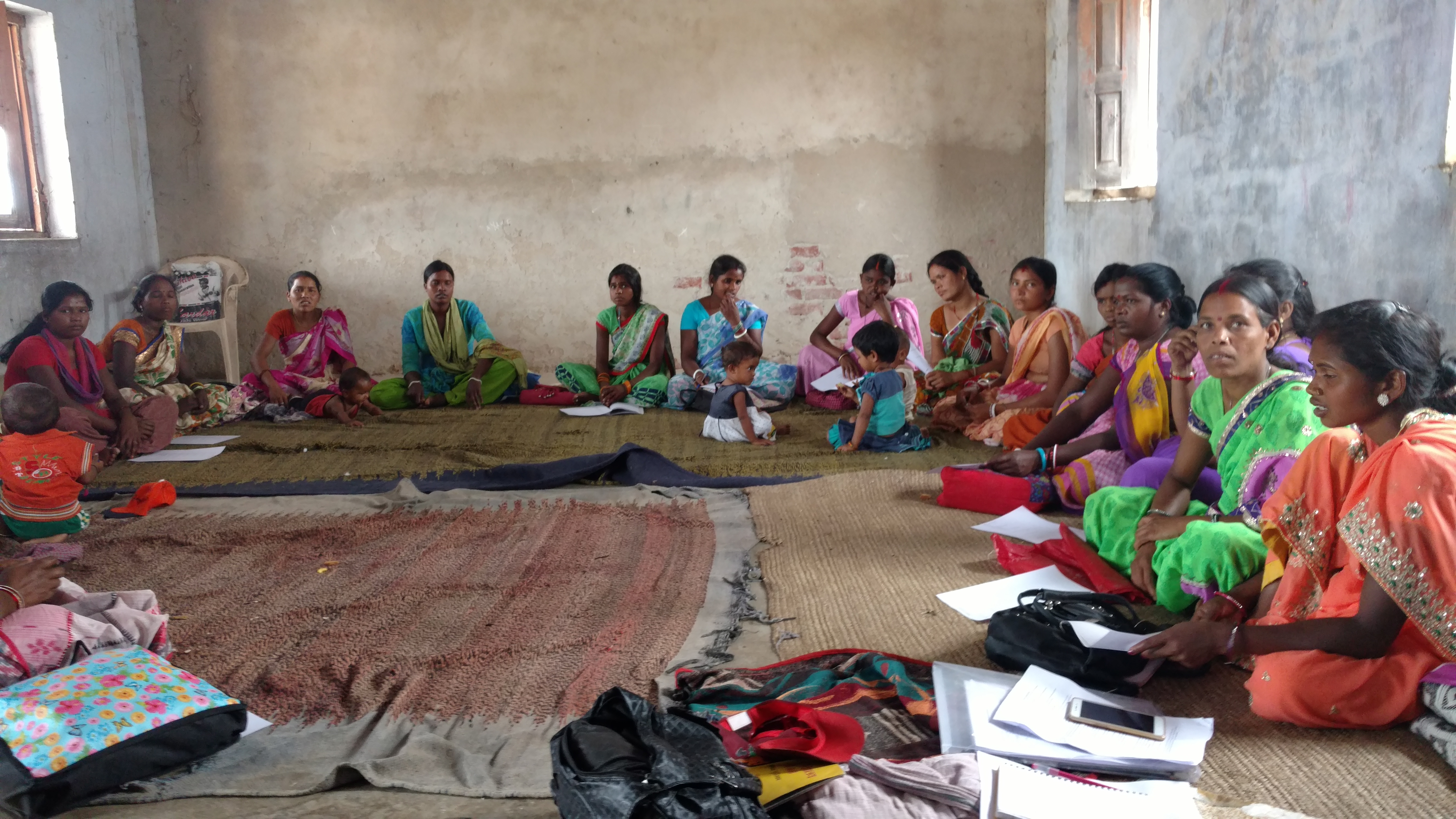 Age an important contributing factor in using sanitary pads
64.92 % of the respondents using sanitary pads were between the ages of 13 and 24.
Like most young girls in her village, Soni uses sanitary pads on days of menstruation. "I use Stayfree. A doctor who visited our school told us it is better than using a cloth. I have also tried convincing my mother to use sanitary pads rather than cloth. But she has been using cloth for many years now, and is not comfortable shifting to something new."
Critical barriers in usage of sanitary napkins
73.63 % respondents stated that high cost as a barrier in usage
41.03 % respondents stated lack of availability in the immediate vicinity as a barrier in usage
With disappointment in her voice, Soni goes on to explain how sometimes she has no option but to use cloth herself, "The shops are so far from my home. All the way in Bhandra town, almost one hour away. So if I get my period and I have not stocked sanitary napkins at home, I have to use a cloth. Sometimes, especially if I get my period at the end of the month, my mother cannot give me enough money to purchase sanitary napkins."
Practices and trends in disposal
47.63 % respondents said they bury used menstrual absorbents
None of the respondents burned used menstrual absorbents
79.44 % wash used sanitary pads before disposing
87.07 % respondents felt humiliated and feared being seen while disposing of used menstrual absorbents
To understand the environmental impact that periods have, Soni was asked how she disposes of used menstrual absorbents – by burning, burying, or any other technique. "We never burn used sanitary pads or cloth," she says strongly. Women and girls to a large extent believed that burning used menstrual absorbents will bring bad luck to the family, and result in illness or even infertility in women and girls.
Soni went on to explain, "Be it used sanitary napkins or cloth that can no longer be used, we bury it near the lake. We make it a point that no sanitary pad or cloth is buried before washing away every trace of menstrual blood from it."
Finding the practice of washing sanitary pads before disposal previously unheard of, the fieldworker asked Soni for the reason. "Well, menstrual blood is impure and unclean. It should not be buried into the ground," she elaborated.
Attendance at school and work
69.09 % of the respondents who were studying responded affirmatively to attending school/college on days of menstruation
30.90 % of the respondents who were employed responded affirmatively to attending work on days of menstruation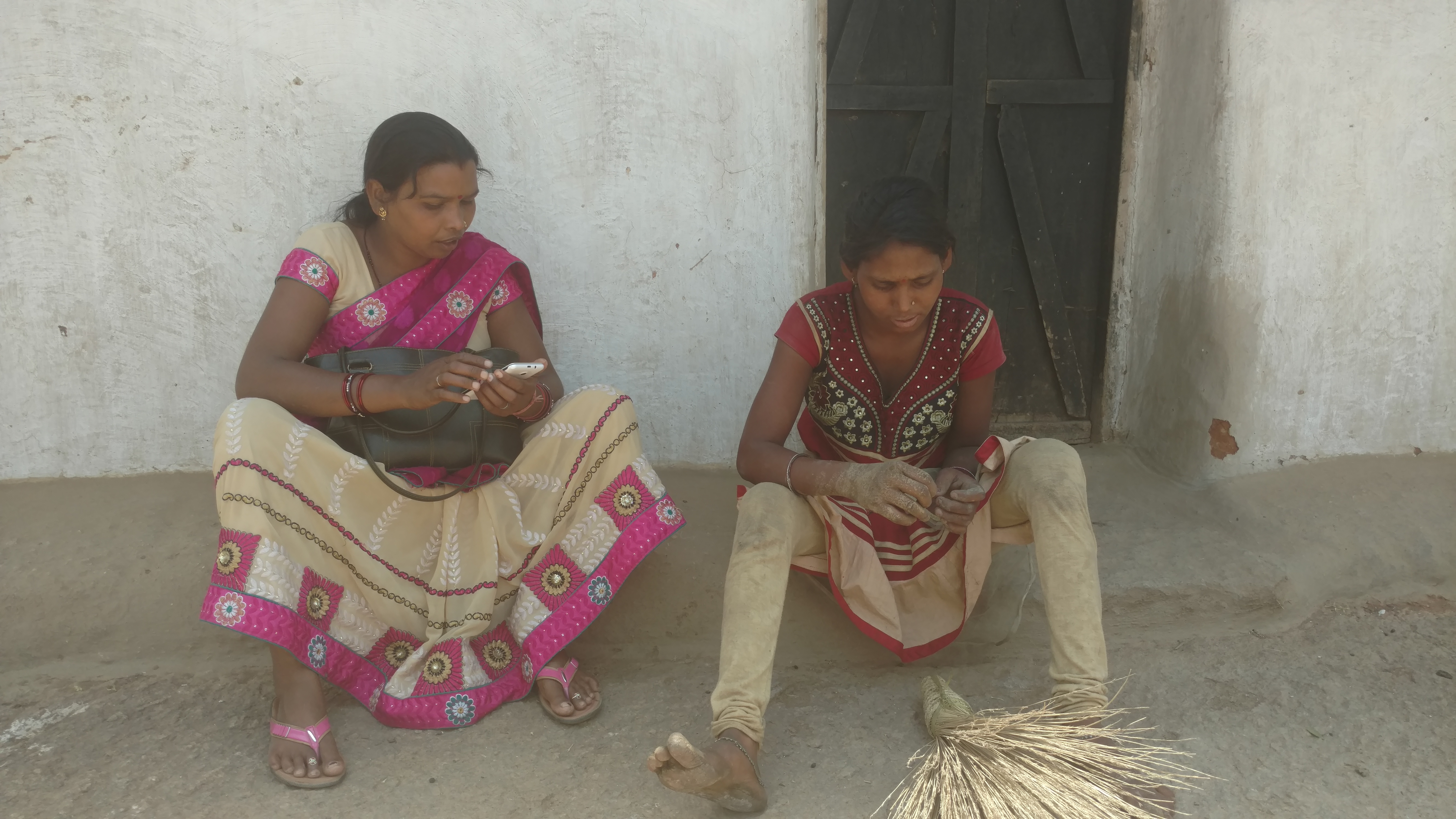 "What about school? Do you attend on days of menstruation?" asked the fieldworker conducting the baseline survey. "Yes of course," Soni replied in an 'isn't that obvious' tone. "Even though sometimes I have a lot of stomach and back pain and find it difficult to concentrate on lessons," she added.
This to a large extent helps bust the belief that girls do not attend school, or even worse, drop out from school, due to menstruation. However, the survey observed that women who largely work on-field, or as labourers, on the other hand, tend to miss work on days of menstruation.
Engaging in everyday activity
84.70 % respondents did not engage in religious practices on days of menstruation
78.23 % respondents do not enter the kitchen on days of menstruation
Soni was also vocal about certain restrictions on her mobility on days of menstruation. "I cannot enter any place of worship or perform any religious rituals on days of menstruation."
"What about entering the kitchen and cooking?" asked the fieldworker. "That depends," said Soni, before going on to explain. "In my house, both me and my mother share responsibilities. One of us can afford to sit out on days of menstruation. But what about women who manage their household alone? They have no option but to cook."
When asked if she considers women and girls entering the kitchen on days of menstruation a positive change, she hesitated before replying, "I do not know about that. But I am sometimes happy that I get a break from cooking for at least five days in a month".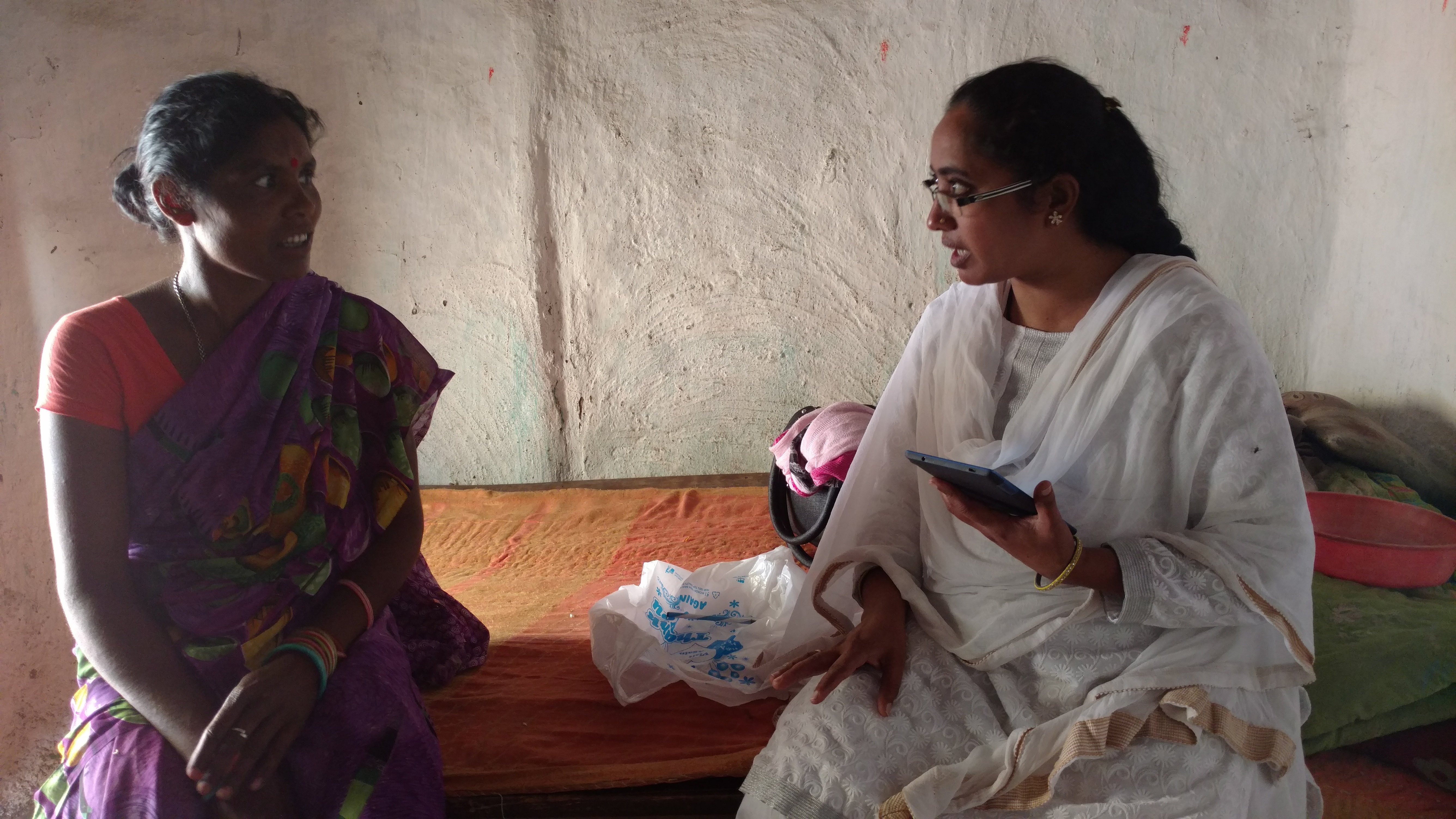 The road ahead
Saathi, along with 4WSI and Arogya Foundation of India, is integrating the data to design its field interventions and strategies in the three villages. The focus will primarily be on distributing Saathi biodegradable pads to women and girls for six months, providing menstrual hygiene education, and advocating for effective MHM with local and regional leaders.
4WSI has detailed the steps and strategies for distributing Saathi pads, monitoring usage, and assessing impact, as well as enabling field staff to ensure effective outreach and impact. The teams are also building and strengthening networks to bring changes in societal perceptions and misconceptions on MHM as well as to garner support from local leaders in project implementation.
To learn more about the #OneMillionPads programme, visit the online crowdfunding campaign. Have ideas on how to strengthen social programmes? Write in to 4th Wheel with your suggestions.
Like this story? Or have something to share? Write to us: contact@thebetterindia.com, or connect with us on Facebook and Twitter.
NEW: Click here to get positive news on WhatsApp!
We bring stories straight from the heart of India, to inspire millions and create a wave of impact. Our positive movement is growing bigger everyday, and we would love for you to join it.
Please contribute whatever you can, every little penny helps our team in bringing you more stories that support dreams and spread hope.
Tell Us More